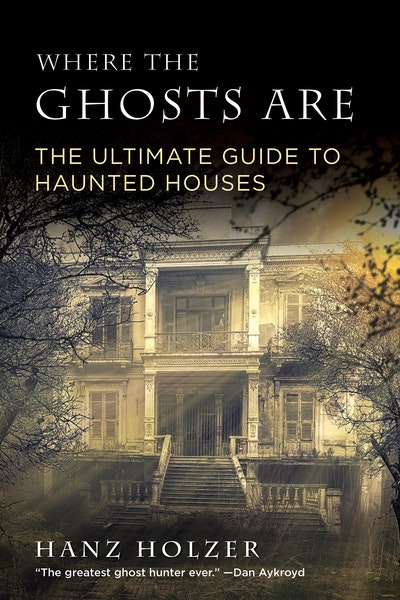 Published:

15 September 2018

ISBN:

9780806538778

Imprint:

Kensington

Format:

Paperback

Pages:

240

RRP:

$26.99
Where The Ghosts Are
The Ultimate Guide to Haunted Houses from America's First Ghosthunter
---
---
In these pages, paranormal researcher Hans Holzer documents more than fifty locations where he has personally investigated ghosts, often with the assistance of a psychic. Complete with photos and details about each spectral phenomenon as well as the stories of the ghosts themselves, this book tells who they were and why they are found in each location. Where the Ghosts Are allows you to visit such fascinating sites as:
*America's most haunted house, the California Whaley House
*The ghosts in New Jersey's "Spy House"
*The ghosts at the Octagon in Washington, D.C.
*Toronto's haunted nightclub
*The haunted frigate U.S. Constellation in Baltimore Harbor
*The ghosts at St. Marks-in-the-Bouwerie in New York City
*The ghosts of Longleat Palace, Bath, England
And many more
INCLUDES DOZENS OF HAUNTING PHOTOS!
Praise for Hans Holzer, Ghost Hunter
"Hans Holzer understands the rules of ghostly behavior perhaps better than anyone else. It is his business to investigate hauntings." 
–- Leonard Nimoy
"I became obsessed by Hans Holzer, the greatest ghost hunter ever. That's when the idea of my film Ghostbusters was born."
--Dan Aykroyd
"Hans Holzer is a marvelous ghost hunter, who has added countless discoveries to the paranormal fields." —Ghost Hunting Reviews
Published:

15 September 2018

ISBN:

9780806538778

Imprint:

Kensington

Format:

Paperback

Pages:

240

RRP:

$26.99