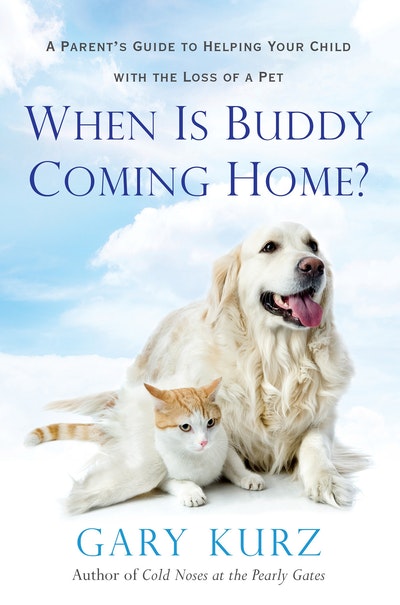 Published:

15 June 2017

ISBN:

9780806538174

Imprint:

Kensington

Format:

Trade Paperback

Pages:

256

RRP:

$22.99
When Is Buddy Coming Home?
---
---
How do we explain to our little ones that their beloved pets have gone home to be with the Lord? Do our loyal animal companions understand how deeply they are missed?
For children, the sudden loss of a precious pet can inspire difficult questions about life and death. How can we reassure mourning youngsters that our dearly departed pets have found everlasting peace? Gary Kurz, acclaimed author of Cold Noses at the Pearly Gates and Wagging Tails in Heaven, provides thoughtful guidance on soothing a child's heartbreak after the passing of a beloved four-legged friend—affirming that through their unconditional love, every one of them has a unique place in heaven.
Sensitive and insightful, When Is Buddy Coming Home? reveals the power of faith in the wake of grief, uplifting animal lovers of all ages with the comfort that separation from our loved ones—including those with paws, tails, and wings—is only temporary.
Praise for Gary Kurz and Cold Noses at the Pearly Gates
"Wonderful, inspiring and comforting." —Mary Buddemeyer-Porter, author of Will I See Fido in Heaven?
"A great comfort to me and all I am associated with." —Terry Hickey, Founder, Halton/Peel Pet Loss Support Group
Published:

15 June 2017

ISBN:

9780806538174

Imprint:

Kensington

Format:

Trade Paperback

Pages:

256

RRP:

$22.99