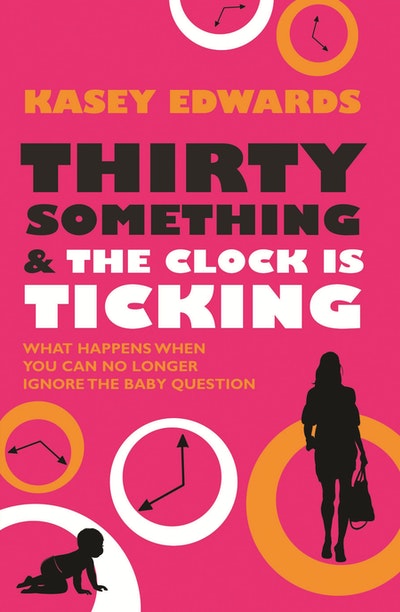 Published:

1 March 2011

ISBN:

9781864711813

Imprint:

Random House Australia

Format:

EBook

Pages:

272
Thirty Something And The Clock Is Ticking
What Happens When You Can No Longer Ignore the Baby Question
---
---
---
What happens when you can no longer ignore the baby question
What happens when you can no longer ignore the baby question
When Kasey Edwards discovers she'll be infertile within a year, she is forced to dig the baby issue out of the too-hard basket. She explores what motherhood would mean to her identity, her career, her body, her relationships and her mental health. What would it be like to want a baby but be unable to have one? Or what would it be like to have a baby only to find that you preferred your life before? Would your life be ruined?
Kasey speaks to people who claim motherhood is the best thing they've ever done, and people who say it's the worst. She discovers how the desire for a baby can drive people to the brink of insanity; the logistical challenges of ovulating and trying to conceive on a long-haul flight; the indignity and despair of IVF; and the price of sperm on the internet.
This irreverent and witty memoir will make you laugh, cry and ponder the joys and regrets of motherhood. Thirty-Something and the Clock is Ticking will inspire you to tackle the baby issue head-on and on your own terms, rather than letting time, denial and social pressures make the decision for you.
Published:

1 March 2011

ISBN:

9781864711813

Imprint:

Random House Australia

Format:

EBook

Pages:

272