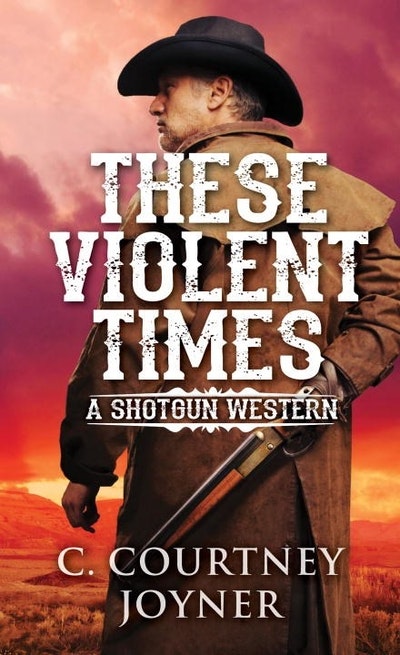 Published:

15 July 2018

ISBN:

9780786041749

Imprint:

Kensington

Format:

Paperback

Pages:

320

RRP:

$13.99
These Violent Times
---
---
Outlaws left him with one arm, which he replaced with a specially rigged .12 gauge shotgun. Now Dr. John Bishop has the ultimate cure for evil—one barrel at a time.

Even in the darkest days of the Civil War, Dr. John "Shotgun" Bishop never saw anything like the deadly plague sweeping through the Cheyenne nation. Diseased corpses dumped in the wells of the Great Plains. Women and children bombarded with infected blood during midnight raids. This is the new scourge of germ warfare, and it's threatening to wipe out thousands of innocent lives.
With the fierce and beautiful White Fox by his side, Bishop tears a violent swath in search of the terrorists responsible for a horror that's spreading like a prairie wild fire. The culprits are a gang of renegades led by Shotgun's one-time protégé, a doctor driven insane by the war, and now hell-bent on spreading pestilence across the land "to witness the cleansing of the West."
When the psychopath frames Shotgun for the plague-murders, he and White Fox are forced into a bloody chase, with posses of lawmen, bounty hunters, and a Cheyenne war party on their trail. Dr. John Bishop has only one choice to stop the plague, and clear his name: load up—and start shooting.
Published:

15 July 2018

ISBN:

9780786041749

Imprint:

Kensington

Format:

Paperback

Pages:

320

RRP:

$13.99