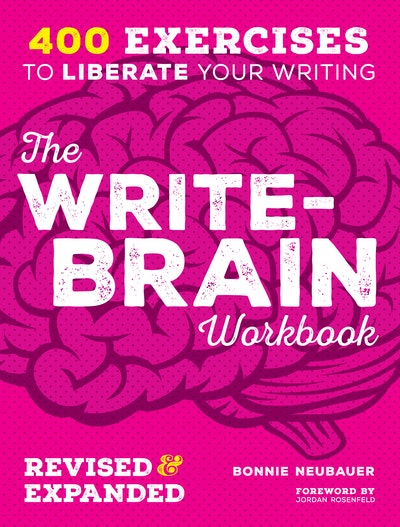 Published:

6 October 2015

ISBN:

9781599638386

Imprint:

Penguin

Format:

Paperback

Pages:

392

RRP:

$46.99
The Write-Brain Workbook Revised & Expanded
400 Exercises to Liberate Your Writing
---
---
Banish the Blank Page with Hundreds of Unique Writing Exercises!
If you're battling writer's block, or if you're just looking for ways to flex your creative writing muscles, The Write-Brain Workbook Revised & Expanded will ensure that you never face another wordless day. This massive tome is brimming with 400 stimulating writing prompts--plus 400 supplemental exercises to take your creative work even further--each on its own beautifully designed, full-color page, providing plenty of room to write and explore. You'll create quirky characters, discover fresh twists on classic word games, sample new forms, and generate scores of ideas for short stories, poems, articles, and even novels. Write, scrawl, scribble, and dream on each page--the possibilities are endless!
The Write-Brain Workbook will help you:
   • Write without the pressure of preconceived expectations.
   • Tailor your unique writing process.
   • Build the momentum of a quick, daily writing practice.
   • Apply the breakthroughs from your daily practice to your "real" writing.
   • Expand how you see yourself as a writer.
   • Experiment with different ways to approach writing.
   • Affirm your commitment to being a writer.
Jam-packed with exercises you can return to again and again and vibrant, creativity-jolting illustrations, The Write-Brain Workbook is bigger and better than ever. Whether you want to revel in the pure joy of writing or are just getting started, this workbook gives you the means to hone your writing skills, conquer writer's block, and have fun in the process!
Published:

6 October 2015

ISBN:

9781599638386

Imprint:

Penguin

Format:

Paperback

Pages:

392

RRP:

$46.99