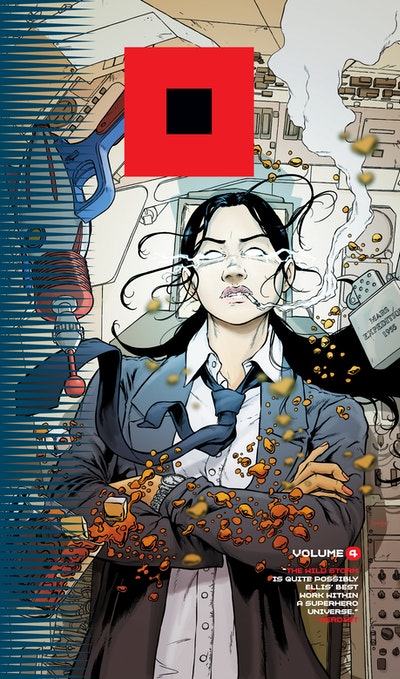 Published:

5 November 2019

ISBN:

9781401292713

Imprint:

DC Comics

Format:

Paperback

Pages:

160

RRP:

$29.99
The Wild Storm Vol. 4
---
---
Warren Ellis concludes his critically acclaimed series The Wild Storm the only way he knows how: With a bang.
ABSOLUTE AUTHORITY
It's here. The war Jenny Mei Sparks has been awaiting for over a century--give or take the 20 years she spent getting drunk--is about to break loose. As Skywatch finalizes its battle plan and intensifies its attacks, a new threat emerges. Not conventional government forces. Not even its nemesis, IO. Something far more powerful--and unpredictable. From out of the experimentation camps, a new breed of superhumans is emerging. Combat-optimized and beyond control, there's only one authority they'll answer to: their own. The time has come for Jenny to put her plan in motion--before 90 percent of humanity gets wiped out. Joining forces with the experimental subjects Apollo and Midnighter, she will form an elite band that will alter Earth's balance of power forever. It all leads to the ultimate question: What happens next?
Comics visionary WARREN ELLIS (THE AUTHORITY, TRANSMETROPOLITAN) and acclaimed artist JON DAVIS-HUNT (CLEAN ROOM) continue their bold reimagining of the WildStorm universe--and reintroduce its most iconic superhero team of all, the Authority--with a big bang in THE WILD STORM VOL. 4! Collects THE WILD STORM #19-24.
Published:

5 November 2019

ISBN:

9781401292713

Imprint:

DC Comics

Format:

Paperback

Pages:

160

RRP:

$29.99