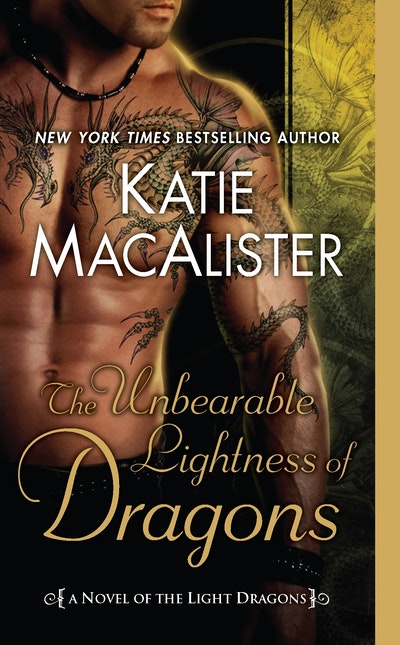 Published:

9 June 2011

ISBN:

9780451233448

Imprint:

Signet

Format:

Paperback

Pages:

352

RRP:

$13.99
The Unbearable Lightness of Dragons: Light Dragons Book 2
---
---
EVEN AN ANCIENT DRAGON CAN LEARN HOW TO MUTLITASK . . .
Ysolde Bouchier is a woman beset with trails.  The dragon part of her, which was buried deep for centuries, is still making itself known, but in ways that just don't make sense.  She's continuing to have visions, but now they involve events she wasn't present to witness.
As if that isn't enough, she's caught up in a tangled web of plans that seems to grow more complex every day.  Not only does she have to work out peace between her light dragon mate, Baltic, and the weyr; she also has to free his friend, convince an archimage to lift the spell controlling her magic, figure out what it is that the First Dragon expects her to do, rescue a half-dragon damsel who's in over her head, and once and for all clear Baltic's name of murder charges that continue to plague him.
No one told Ysolde that dragon love would be so hard . . .
Praise for Love in the Time of Dragons

'Who would have thought dragons could be so sexy?  Katie MacAlister, that's who.  Hail to the powers of the creative author.' – Fresh Fiction
'A wonderful world of dragon, demons, and other assorted characters . . . The dragon men are hot . . . a funny, romantic, and sexy novel.' – The Romance Readers Connection
Published:

9 June 2011

ISBN:

9780451233448

Imprint:

Signet

Format:

Paperback

Pages:

352

RRP:

$13.99