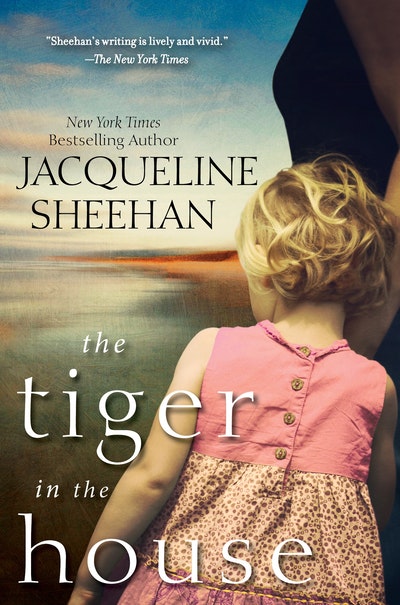 Published:

15 March 2017

ISBN:

9781617738982

Imprint:

Kensington

Format:

Trade Paperback

Pages:

320

RRP:

$24.99
The Tiger In The House
---
---
Love and resentment, fear and hope intersect for two sisters as their desire to help an abandoned child forces them to face their past and decide their future . . .
Delia Lamont has had it. Though she loves her job at Portland, Maine's child services agency, its frustrations have left her feeling burned out and restless. She's ready to join her carefree sister Juniper and start a seaside bakery, celebrating and serving life's sweetness for a change.
Then the call comes: a five-year-old girl has been found at the side of the road, streaked with someone else's blood. She may have witnessed a ghastly crime. And the only clues to her identity point to a shadowy web of danger that reaches closer to Delia herself than she would ever guess.As she seeks to discover where the child belongs, Delia is forced to reexamine her own painful history. With no guide but her own flawed instincts, Delia must decide how deep to venture into the unknown, whether in shaping the destiny of the child who has no one else to turn to—or in exploring the fierce dark corners of her own soul.
Praise for The Center of the World
"Breathtaking . . . Sheehan's enthralling novel, through tales of grief and happiness, offers readers a strong sense of catharsis. Readers who enjoy family dramas, romance, and have a sense of wanderlust will easily fall for this captivating read."—Library Journal
"An epic story of war and peace, love and fear, family and friendship." —Lori Nelson Spielman"A searing tale of love and desperate acts set against a backdrop of surreal beauty and unspeakable cruelty. Enthralling, exhilarating." —Suzanne Chazin
"Page-turning storytelling . . . a deeply satisfying read. I loved this book." —Randy Susan Meyers
"Sheehan uses her skills as both a psychologist and a writer to create a solid, insightful story." —Kirkus Reviews
Published:

15 March 2017

ISBN:

9781617738982

Imprint:

Kensington

Format:

Trade Paperback

Pages:

320

RRP:

$24.99