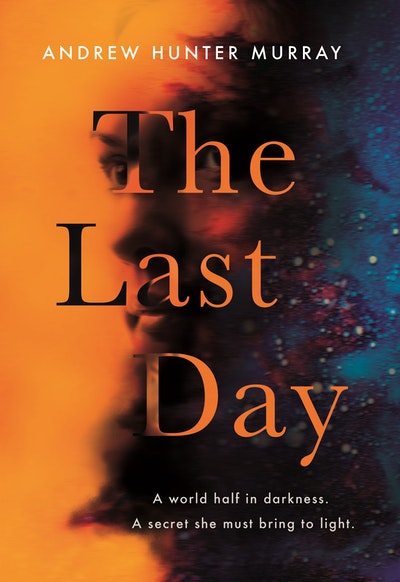 Published:

4 February 2020

ISBN:

9781786331922

Imprint:

Hutchinson

Format:

Trade Paperback

Pages:

416

RRP:

$32.99
The Last Day
The Sunday Times bestseller and one of their best books of 2020
---
---
---
HALF THE WORLD IS DARK. ONLY SHE CAN SAVE THE LIGHT. A high-concept, utterly original debut thriller which envisages a world on the edge of catastrophe, perfect for readers who loved Robert Harris' Fatherland, Station 11, and The Wall by John Lanchester.
_________________________________
'A brilliantly clever thriller from a brilliantly clever writer.' RICHARD OSMAN, author of The Thursday Murder Club
'A beautifully realised and thought-provoking thriller.' THE TIMES'Reminiscent of Robert Harris's high-concept conspiracy thrillers' FINANCIAL TIMES_________________________________
A WORLD HALF IN DARKNESS. A SECRET SHE MUST BRING TO LIGHT.
2059. The world has stopped turning.
One half suffers an endless frozen night; the other, nothing but burning sun.
Only in a slim twilit region between them can life survive.
In an isolationist Britain, scientist Ellen Hopper receives a letter from a dying man.
It contains a powerful and dangerous secret.
One that those in power will kill to conceal...
_________________________________
THE LAST DAY: an utterly original debut thriller, perfect for readers who loved Robert Harris' Fatherland, Emily St. John Mandel's Station 11, and The Wall by John Lanchester.
_________________________________
'Wonderful: boldly imagined and beautifully written - the best future-shock thriller for years.'
LEE CHILD
'A tantalizing, suspenseful odyssey of frustration, deceit, treachery, torture, hope, despair and ingenious sleuthing... Murray has so thoroughly thought through the ramifications of his conceit and conjured up such a dramatic plot and stellar cast of characters that he might have set a new standard for such tales.'
WASHINGTON POST
'A stunningly original thriller set in the world of tomorrow that will make you think about what's happening today.'
HARLAN COBEN
'I read this hungrily ... Its intelligence and bravura characterisation will have you turning page after page. A fabulous achievement.'
STEPHEN FRY
'A taut, thrilling runaround'
GUARDIAN
'A brilliant debut ... Fans of Robert Harris will love it'
DAILY EXPRESS
'To say it's gripping is an understatement - I cancelled all my weekend plans to finish it'
SARA PASCOE
'In his fascinating debut, Murray has crafted something original ... an interesting new twist on a post-apocalyptic tale.'
KIRKUS
'Downright impossible to stop reading. The science is believable, the near-future world feels as real as our own, the characters are lively, and the plot is suspenseful. A near-perfect alternate-future thriller.'
BOOKLIST
'Dark, believable and brilliantly written'
JENNY COLGAN
'A thrilling page-turner, and a reminder to treasure our sunsets and sunrises while we still have them. I couldn't put this book down!'
CHRISTINA DALCHER, author of VOX
'Brilliant debut novel . . . The dystopian world is incredibly well realised, the characters are well drawn and the plot is nail-bitingly tense'
IRISH TIMES
'I loved the premise of this high-concept thriller ... a compelling read with some well-placed observations on the darkness of human nature and survival. The Last Day will keep you gripped to the very last page'
C.J. TUDOR
Published:

4 February 2020

ISBN:

9781786331922

Imprint:

Hutchinson

Format:

Trade Paperback

Pages:

416

RRP:

$32.99
I read this hungrily ... Its intelligence and bravura characterization will have you turning page after page. A fabulous achievement.

STEPHEN FRY
Murray should be commended for going into the nitty-gritty of how his post-disaster society functions[…] What really distinguishes the book, though, is the creative energy of its world-building: it demonstrates the virtue of using the future as a playground for the imagination rather than trying to second-guess it.

Telegraph: the best thrillers and crime fiction of 2020
A taut, thrilling runaround... The Last Day is an impressive dystopian techno-thriller. Murray paints a grim picture of a draconian isolationist Britain, with some vivid descriptions of a much-changed London, and the novel's climax has a neat twist.

Guardian Books of the Month
A brilliant debutwhich blends apocalyptic drama with a tale of espionage, keeping readers on tenterhooks […] Fans of Robert Harris will love it.

Daily Express
A stunningly original thriller set in the world of tomorrow that will make you think about what's happening today.

HARLAN COBEN
A fresh take on the dystopian thriller, to say it's gripping is an understatement - I cancelled all my weekend plans to finish it

SARA PASCOE
[A]n atmosphere reminiscent of PD James's dystopian classic The Children of Men and alternative history thrillers such as Len Deighton's SS-GB. As with those novels, The Last Day investigates the "boiled frog" nature of totalitarianism, with Hunter Murray imagining what Britain succumbing to it would look and feel like. The result is a beautifully realised and thought provoking-thriller.

The Times, Thriller of the Month
Dark, believable and brilliantly written

JENNY COLGAN
A thrilling page-turner, and a reminder to treasure our sunsets and sunrises while we still have them. I couldn't put this book down!

Christina Dalcher, author of VOX
[A]n intriguing and unusual set-up […] enthralling sci-fi world building.

Sunday Times
In addition to masterfully painting a world on the brink of extinguishment […] Hunter Murray provides a top-notch plot that proves riveting until the very end.

Hot Press
An irresistible post-apocalyptic thriller.

Apple Books
A hugely atmospheric novelpowered by character rather than incident as Hopper is drawn deeper into a world she doesn't understand… this has got a four part BBC Sunday night thriller written all over it.

Starburst Magazine
As well as masterfully painting a world on the very brink of extinguishment […] Hunter's plot keeps the pages turning quickly until the very end.Now that the apocalypse is upon us, and we're all confined to our rooms, this dose of fin du monde fun will more than pleasantly pass the time until the final hour arrives.

Hot Press