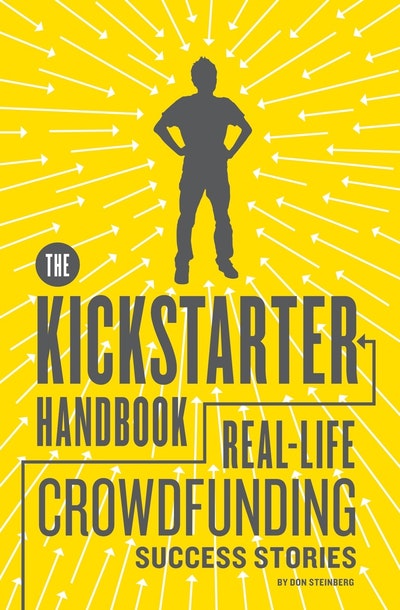 Published:

15 September 2012

ISBN:

9781594746086

Imprint:

Quirk Books

Format:

Paperback

Pages:

256

RRP:

$24.99
The Kickstarter Handbook
Real-Life Crowdfunding Success Stories
---
---
So you want to produce a short film. Or design a new line of jewelry. Or manufacture a revolutionary solar-powered garden sprinkler.
There's just one catch: You need $100,000 to finance your dreams, and your checking account has barely enough to cover next month's rent.
Enter Kickstarter - a phenomenal "crowdfunding" website launched in 2009 that brings venture capital to the masses. On Kickstarter, it's not uncommon for folks to raise $50,000, $100,000, $250,000, or even (the all-time record to date) $942,578!
Want a piece of the action? In How to Raise $100,000 on Kickstarter, business writer Don Steinberg interviews dozens of people who have -- no kidding -- raised at least $100,000 on Kickstarter. You'll learn all the strategies of an effective Kickstarter campaign. You'll learn the perils and pitfalls that have dashed many a dream. And you'll learn what to do in the event of a best-case scenario - when your product goes viral and suddenly the cash starts flowing in. On Kickstarter, it happens to a few lucky visionaries every week. Here's how to be one of them.
Published:

15 September 2012

ISBN:

9781594746086

Imprint:

Quirk Books

Format:

Paperback

Pages:

256

RRP:

$24.99