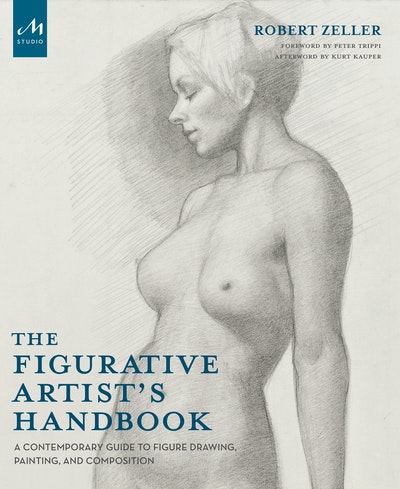 Published:

15 April 2017

ISBN:

9781580934527

Imprint:

Monacelli Press

Format:

Hardback

Pages:

304

RRP:

$69.99
The Figurative Artist's Handbook
A Contemporary Guide to Figure Drawing, Painting, and Composition
---
---
Every artist needs to learn and master figure drawing.
Written by a well-known artist and expert instructor, The Figurative Artist's Handbook offers a comprehensive, contemporary approach to the subject that instructs artists on the foundation basics and advanced techniques they need for successful figure drawing and painting. In addition to Zeller's stunning drawings and paintings, the work of over 50 of today's top practicing artists is included, so that the book will do double-duty as a hard-working how-to book and a visual treasure trove of some of the finest figurative art being created today. A must-have reference book for today's figurative artists and art students.
This handbook combines three "schools of thought" regarding figure drawing that are, at least on the surface, at odds with each other. But with his vast teaching experience, Zeller has seen that on a deeper level they are very compatible. Such a synthesis leads to a more complete understanding of the figure. Although this comprehensive approach is reflected in contemporary art and art education, no book has ever combined all three before.
Gestural: The dynamic, gestural, rhythmic understanding of the figure as practiced by the great Mannerists of the Renaissance. This philosophy emphasizes life and rhythm in the human form. Rooted in the 16th and 17th centuries.
Structural: A solid architectural understanding of the structure and anatomy of the body as the basis for building solid figure drawings. Rooted in the 20th and 21st centuries.
Atelier Method: A beautiful, careful, detailed understanding of surface morphology of the figure. Smooth surface rendering. Very sensual. Rooted in the 18th and 19th centuries.
Published:

15 April 2017

ISBN:

9781580934527

Imprint:

Monacelli Press

Format:

Hardback

Pages:

304

RRP:

$69.99