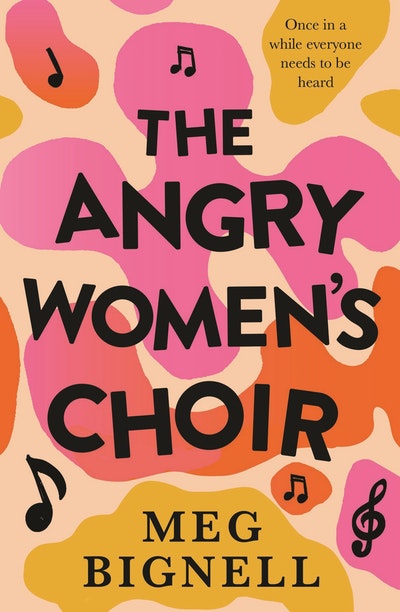 Published:

5 July 2022

ISBN:

9781761046711

Imprint:

Michael Joseph

Format:

Trade Paperback

Pages:

432

RRP:

$32.99
The Angry Women's Choir
Extract
WEST MOONAH WOMEN'S CHOIR DISHES UP MORE COMFORT TUNES
Review by M.A.B., 28 July 2019
Last week's performance by the West Moonah Women's Choir at the Festival of Voices offered up generous serves of the 'singalong, sway and smile' repertoire the choir's audiences have come to rely on. Flamboyant choir director Bizzy Nancarrow took no risks in what has otherwise been a vibrant, thought-provoking festival. Longtime fans of the choir would not have been disappointed.
A heartfelt, skilfully arranged rendition of Ben E. King's 'Stand By Me' never goes astray. Kyrie Kalbfel's soprano was as exquisite as ever and solos by Kyrie's daughter-in-law Rosanna Kalbfel and emerging talent Avni Sasani were remarkable as always. But I, for one, would like this choir to step out of their parlour-tunes happy place and into something that better reflects the choir's unusual history.
The West Moonah Women's Choir first met on 2 July 1984, the day Cyndi Lauper released 'She Bop', her controversial song about female masturbation. Bizzy Nancarrow adored Cyndi Lauper with such vehemence that she changed her hair colour to match Cyndi's hectic orange.
Founding member Irene Hawke informed me that four women attended that first meeting at Moonah's iconic Laetare Gardens Function Centre ($17.99 evening hire with hall, dance floor, 'enchanted' interior garden and stereo system). All the women reportedly experienced varying degrees of bewilderment in the face of Nancarrow's unusual appearance and clamorous voice.
'She has this loud, zigzagging Irish accent,' Hawke said, 'and she was saying things that raised an eyebrow or two. She also said, "The choir shall be a place where we can breathe, where we can share, a place where we need not leave our troubles at the door but bring them in, hand them about and sing them away." I loved that most of all, it really got me. I imagined my troubles floating away on the music.'
Bizzy Nancarrow elaborated. 'I've always said that our weekly sings are not about worship or reverence. They're not even about music. They are about voices. Our voices, coming all the way from here'—she thumped her chest—'and here'—she tapped her head—'and here.' At this juncture she placed her hand between her legs, letting it linger there a moment. Her choir members simply laughed and nodded in agreement, unsurprised. Their eyebrows did not rise.
On that first gathering, though, two of the women excused themselves on the spot. Irene Hawke and Kyrie Kalbfel stayed, then couldn't help but return the following week, thereby securing their place in history as founding members of arguably the state's most popular choir. Bizzy Nancarrow credits the choir's longevity to the quality of friendship on offer and the satisfying side effects of singing: a strengthening of the diaphragm that she says helps to sustain tenacity.
This tenacity has fuelled the choir's focus on activism and secured its reputation as a women's group with modest influence. It has lent its melodious voice to many a worthy cause over the years, including Aboriginal reconciliation, citizens against domestic violence, breast cancer research, child protection, migrant resources and climate change action.
Bizzy Nancarrow is well known for her long-term community and environmental activism, and for being the muse for the eighties chart-topping feminist wake-up song 'Liniment Girl' by Barbara Takes a Trip.
But it is Nancarrow's 'sideline' business enterprise, Very Cross Stitches™, that has brought her world acclaim. Her ever-growing series of counted cross-stitch designs depicting social justice and feminist slogans have captured the world's imagination, sparked fierce conversations and brought her unexpected fortune. A Bizzy Nancarrow Very Cross Stitch once hung in the office of Julia Gillard, Australia's first female prime minister.
The rest of the choir bring just as much colour to the show, if not in their hair then in their backgrounds. Avni Sasani, for instance, is making waves in the national music scene with her singer-songwriter career. Dr Sally Cartwright, known for her ground-breaking work in the Royal Hobart Hospital burns unit, is also a longtime member. Infamous murderess Eleanor Flynn, having done her time for murdering her husband, reportedly sings with the choir after she completes her work as a cleaner in their rehearsal venue.
Kyrie Kalbfel's daughter-in-law, Rosanna Kalbfel, was diagnosed with terminal cancer in 2017 and has evidently faced her illness with courage and candour. She has been composing a list of tips and advice for her husband and four children.
'It's called La Lista. A catalogue of important things she might not be around to tell them,' explained Kyrie. 'She takes it with her everywhere. It's inspiring and funny and unseemly and completely heartbreaking.'
'It's a guidebook to living,' added Bizzy.
Rosanna herself waves away these compliments and adds that the words of advice are 'just little sassolina. Stepping stones'.
When I said that I would like to read such a field guide myself, Rosanna laughed, handed me a thick blue notebook and said, 'Go ahead. It is boring-boring but at least it will get the children to sleep.'
All this considered, my challenge to this most talented choir is to refresh their repertoire into one as fascinating, inspiring, funny, unseemly and heartbreaking as themselves. Or perhaps they can ponder the title of Cyndi Lauper's hit album She's So Unusual without churning out the same old eighties covers time after time.
I wonder whether they might act upon a word of advice from Rosanna Kalbfel's La Lista, which is this: 'If you want to serve pudding, serve pudding. But make it something glorious. Tiramisu or bombe alaska. Don't waste your treats on vanilla pudding.'
I mean, we all like vanilla pudding, just not at every meal.
Chapter 1: In the Ordinary
On a gloomy Tuesday morning in early August, Freycinet Barnes wakes with a potent and unaccountable sense of dread.
Her feet and legs ache. No, it's not an ache. It's a heaviness. They seem unwilling to move into the day. She blinks at the ceiling, presses her thighs with her hands and tries to coax them into action.
'Come on,' she whispers ten minutes later when she's still lying in the same position. 'Get up.' Recalling a favourite expression of her father's, she adds, 'You can't fly so you have to stand.'
She finally hoists herself to a sitting position and searches her memorised weekly schedule for events out of the ordinary that might be causing this weighted apprehension. There are none. It occurs to her that the events in the ordinary could be to blame. The drear of repeated activity. Another round of school lunches. Another Tasmanian August in which the days get longer but also colder and the hints at deliverance from winter are just cruel teasings.
'I'll put something different in today,' she whispers to her feet. 'I promise.'
She moves gingerly to the bathroom and stands before the mirror, gathering human intelligence from the evidence before her.
Swollen eyes. Otherwise known as eye-bags. Freycinet wonders what she might unpack from them. Two glasses of wine and a restless sleep are likely to be the most immediate items. Three, actually. Three glasses of wine on a school night. Associated shame. Other items muddled into the restless sleep are the forgotten name of a schoolteacher, a missing birth certificate, a misplaced spare key, the dog's constant licking of his left paw, Year Ten maths and the rising unease that comes with buying an expensive green rug when perhaps it should have been blue. Layered in with those is the self-contempt that comes with worrying about rugs when there are people sleeping in the streets with no rugs, plastic floating in the oceans, and other things far more deserving of worry. The cycle of privileged disquietude.
Frey's heart is beating oddly. Too fast, tripping on itself at intervals. There is no adrenaline to explain it, no adventure. Just another Tuesday with its ordinary ticks and ordered tocks. Scheduling, marshalling and logistics have become Frey's thing. Her craft. She stares at her reflection and thinks back to a time when her days never knew what might come. A time that seems like a faded storybook.
The doorbell rings.
'Once upon a chime,' she says to her reflection.
It rings again. 'Can someone get that?' she calls. 'God, who's this early?'
There is a squabble in the hallway and a 'Fuck off, Tom'.
'Hey!' Frey calls.
The doorbell rings again.
'Someone?' Frey takes a jade face-roller to her puffy eyes and says, 'You can't answer the door looking like that. You are the Minister for Home Affairs and Social Services.'
This is her husband Gil's favourite title for his wife. 'Ah, here comes the Honourable Minister for Home Affairs and Social Services,' he will declare when she joins him at a work function. 'My wife, Frey.'
Lately the title has begun to grate. She wonders whether all the things that grate on a person eventually leave the skin fragile and thin.
The management of the household, with its labyrinthine intricacies, has begun to rankle too. Its immaculate timings and smooth runnings have got a bit wobbly in the wheels. If the wheels were to fall off, Frey wonders, would the minister be forced to resign?
There is a sudden and urgent knock on the bathroom door.
'Mum?'
Frey jumps.
'Mum? MUM? Tom took my sushi.' The whine in the child's voice makes Frey think of blackboards and fingernails. And wine, frankly. She holds her breath, squeezes her eyes shut and wonders how she might disappear. And she vanished in the puff of an eye.
'MUU-UUM. He took it out of my lunchbox. Tell him to GIVE IT BACK.'
Frey opens her eyes and whispers to the lines on her forehead, 'Tom, give Lily's sushi back.'
'NOOO! Now he's EATING IT!' Lily's voice sirens through the walls. 'MUU-UUUM.' She pounds on the bathroom door.
Frey, fearing collateral damage, opens it a little way, puts a finger to her lips and pulls Lily into the bathroom.
'Okay, you're right, we have to do something about this. Let's call the police.'
Lily blinks up at her mother, her pale eyes suspicious, then furious. 'Mu-um.'
'Theft is a crime. Sushi theft is especially heinous. I'd better get dressed first. Don't let on, he might make a run for it.'
'I'm serious, Mum. He's such a dickhead, I wish he'd just die.'
'Oh, that's even easier. Let's kill him.'
'Mum.' Lily begins to cry. 'You're being a dickhead too.'
'Actually, you're being the dickhead. You haven't thought of the fact that if Tom ate your sushi for breakfast, then you get his sushi, and he gets breakfast in his lunchbox.'
Lily sniffs. 'You called me a dickhead.'
'Yes. You called me one too. And I'm in my pyjamas, which make my bottom look huge and me especially vulnerable.'
'I don't like egg sushi.'
'But it will be worth taking the egg sushi in exchange for seeing Tom go to school with porridge in his lunchbox.'
Lily giggles.
'Now, can you let me get dressed in peace? And I mean peace. Don't go anywhere near Tom. Or Grace. Morning Grace is a very deadly monster.'
'You can't have a very deadly monster. It's either deadly or it's not.'
'A brain like that and it still didn't think of porridge revenge? Be off with you.'
Frey pushes Lily back out the door and returns to her reflection. She turns side-on and runs a hand over the curve of her bottom.
The doorbell rings again, three times in grumpy, quick succession.
'Shit,' she says to her reflection. 'Shit. I've lost the spare key. Lily?' she calls. 'That'll be Dad, I haven't left a key out. Can you let him in?'
Gil clatters in from his morning bike ride a minute later and booms, 'Jeez, don't rush, you lot. Where's the spare key?'
Something flutters in Freycinet's stomach. She marvels at how closely anxiety can mimic adoration. She also notes the time.
'Right,' she whispers. 'You're behind. You are fine. You're just a bit sluggish. Hurry up.' She pulls on her shapewear knickers and bra, then slips into a green silk shirt and black pants, an outfit carefully selected for a Tuesday comprising a school association meeting, a vet visit, lunch with Gil, an afternoon assembly with Tom presenting as sports prefect, an hour waiting at Grace's dance class and no adventures. She smooths her already smooth blonde hair (the weekly schedule includes a Monday wash and blow dry) and applies a subtle coating of makeup to her face, some shimmer to her cheekbones and a delicate swish of mascara to each eye.
'Frey?' calls Gil.
'I'm just coming,' Frey replies, hoping that no one mentions the sushi in front of Gil. Sushi is clear evidence that the school lunches are not homemade.
'The spare key's gone.' Gil is right outside the bathroom door.
'Yeah, sorry. I'll get another one cut.'
'And I can't meet you for lunch today after all. Clients want to talk cute Tassie niche assets.'
Frey opens the door to see Gil, lycra-clad, rippling with handsome health.
'Morning!' she says. 'You were quick today. I didn't think you could get any fitter.' She plants a kiss on his lips and breezes past, turning her face away (Don't look at my eye puffs). 'Don't worry about lunch. I'll go and see Dad instead.'
'That okay?' asks Gil, following to be sure. 'I tried to get out of it but it's interstate investors and they're only here until tonight.'
'No worries. Really.'
'I'll make next week's happen, I promise.' He catches her arm, pulls her to him.
Frey kisses him so he can't focus on her eye-bags. He kisses her back, gives a little 'mmm' of desire.
Tom, their seventeen-year-old, turns into the hallway. 'Gross,' he says without looking up from his phone. 'Old people kissing.'
'Hey, Tom,' says Gil, releasing Frey and following his son towards the kitchen. 'I shaved ten whole minutes off my best time this morning.'
'Yeah, massive tailwind, Dad,' says Tom.
'Not 'round at Taroona.'
Frey watches the swagger in Tom's shoulders as he walks to the pantry. He is perpetually pleased with himself, she thinks.
'You should get yourself into something, Frey,' says Gil, who, Frey realises, walks with the same gait as his son. 'Keep yourself fit.' He unwraps the newspaper.
Frey clenches her bottom. She gets the milk from the fridge and remembers the time she'd broached the idea of a horse-riding trip away on her own, back when Lily was a toddler and Frey had felt at her most confounded.
'How'll we manage that?' Gil had asked, and Frey hadn't known how to answer. Tom was still having to do complicated physio exercises back then, no one but Frey knew how to put Grace's hair into a perfect ballet bun, and who would manage lunches and bedtime stories? How would indispensable Gil Barnes find time away from Barnes and Rutherford Property Development? And there was the question of the inevitable mother-guilt. Frey couldn't be sure that even solitude, horses and exhilaration could salve such guilt. So, the idea was filed as 'all too hard', then shelved. The Minister for Home Affairs remained in her seat. Around the same time, Gil had told Frey she was selfish for not sharing her pineapple juice. Again, she believed him.
Frey flicks the kettle on and tries to relax her clenched jaw. She hasn't yet made the beds or got last night's pyjamas in the washing machine.
She can't bring herself to fill Tom's lunchbox up with porridge. There's a particular brand of scorn Tom reserves for his mother, which is starting to burn. She makes him a chicken sandwich, pops an extra chocolate ball (homemade) in with Lily's egg sushi, then applies an extra layer of makeup under her eyes in time to drop all three children at their respective school gates and get to the vet with Acorn the labrador, to see about his licking.
---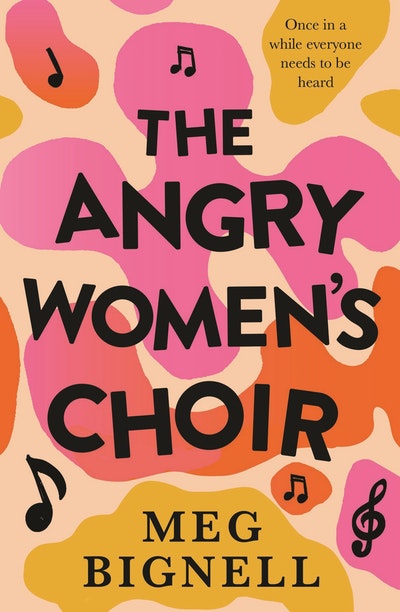 By the acclaimed author of Welcome To Nowhere River comes a heart-warming and uplifting story about a remarkable group of women who discover they are all capable of incredible things – if they're strong enough, and angry enough, to take up the cause.
Buy now
Buy now
---