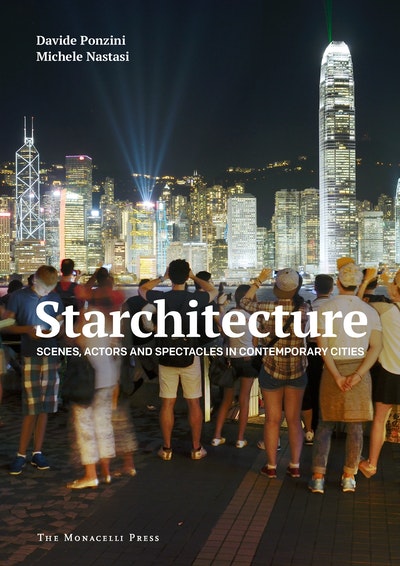 Published:

15 January 2017

ISBN:

9781580934688

Imprint:

Monacelli Press

Format:

Hardback

Pages:

176

RRP:

$69.99
Starchitecture
Scenes, Actors, and Spectacles in Contemporary Cities
---
---
Heavily researched and impressively photographed, Starchitecture explores one of the most important, alluring, and controversial conditions in global architecture and planning today.
In recent decades, attention has been lavished on the role of famous designers and their spectacular architecture, not only in their profound effects on the urban fabric, but also in the growing concept of a city's brand. The narrative of the "Bilbao Effect" has spread globally, leading to an environment in which cities compete for the highest-profile cultural facilities, skyscrapers, and amenities designed by star architects whom even casual readers know by first name: Frank, Bjarke, Jean, Zaha, Norman, Rem.
Yet in many cases, these developments occur with little regard for their urban context, size, and functions in the global market. The spectacular, visually seductive proposals are intended to generate public interest and tacit approval, while attention to the rationales involved in such decision-making processes are constrained, or even tacitly or deliberately misleading. This fascinating study by urbanism scholars Davide Ponzini and Michele Nastasi seeks to explain and critique this growing global condition by revealing how starchitecture has been deployed in several key cities: Abu Dhabi, Paris, Bilbao, New York City, and the architectural microcosm of the Vitra campus in Weil am Rhein, Germany. In all, Starchitecture seeks to answer important questions: how do architectural works get commissioned and procured, and what can politicians, city planners, architects, and engineers learn from the past and apply to successful city-making today?
Published:

15 January 2017

ISBN:

9781580934688

Imprint:

Monacelli Press

Format:

Hardback

Pages:

176

RRP:

$69.99