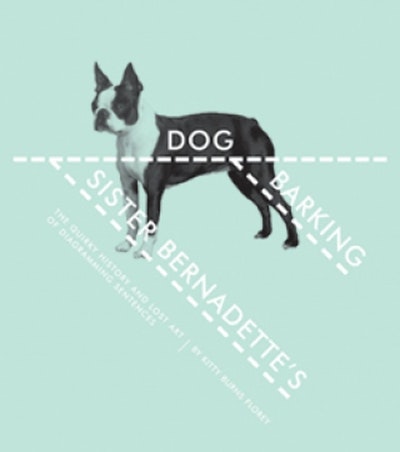 Published:

15 December 2010

ISBN:

9781933633107

Imprint:

Melville House

Format:

Hardback

Pages:

160

RRP:

$34.99
Sister Bernadette's Barking Dog
---
---
The Quirky History and Lost Art of Diagramming Sentences
Once wildly popular in grammar schools across the country, sentence diagramming has fallen out of fashion. But are we that much worse for not knowing the word-mapping method?
Now, in this illustrated personal history that any language lover will adore, Kitty Burns Florey explores the rise and fall of sentence diagramming, including its invention by a mustachioed man named Brainerd "Brainy" Kellogg and his wealthy accomplice Alonzo Reed ... the inferior "balloon diagram" predecessor ... and what diagrams of sentences by Hemingway, Welty, Proust, Kerouac and other famous writers reveal about them.
Florey also offers up her own common-sense approach to learning and using good grammar. And she answers some of literature's most pressing questions: Was Mark Twain or James Fenimore Cooper a better grammarian? What are the silliest grammar rules? And what's Gertude Stein got to do with any of it?
Published:

15 December 2010

ISBN:

9781933633107

Imprint:

Melville House

Format:

Hardback

Pages:

160

RRP:

$34.99
Praise for Sister Bernadette's Barking Dog
"Diagramming sentences may have gone the way of the slide ruler, but this charming little book makes deconstruction of language fun."