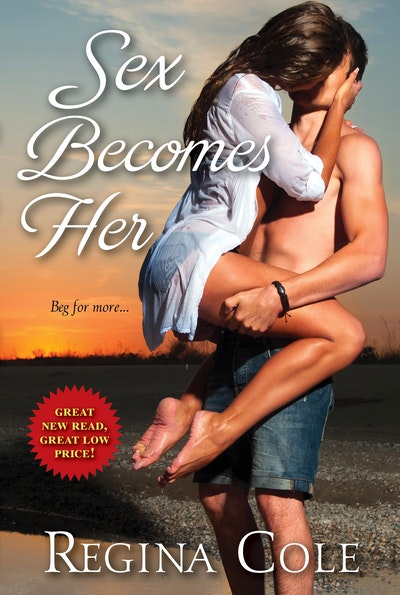 Published:

15 July 2015

ISBN:

9781617737800

Imprint:

Kensington

Format:

Trade Paperback

Pages:

320

RRP:

$16.99
Sex Becomes Her
---
---
Eliza Jackson has always been a jeans and t-shirt kind of girl, so it's no surprise that when she's asked to attend her friend's black-tie destination wedding, she's in a panic. Ever since her last relationship blew up in a frenzy of rumors about her sexual fetishes, Eliza has been quite satisfied to be a celibate hermit. But as she's forced from her self-imposed solitude, she decides to make the most of it.
Chandler Morse would never have considered flying all the way to Hawaii for a wedding if anyone but his cousin had asked. But he owes the bastard for saving his life, so he packs his bags. When he lays eyes on the laughing brunette whose pieces don't quite fit together, he finds himself drawn to her. He tries to tell himself it's his background as a private investigator that drew him to the puzzle, but in reality, their chemistry is too intense to ignore. This is one destination wedding that was worth the flight...!
Eliza is thrilled to have found someone that can keep up with her adventurous appetites. But she still doesn't dare tell him about her darkest sexual fantasies. And despite her best intentions, Eliza finds herself falling for him. She may be back home in Ohio, but Chandler is determined to pursue a relationship with her...and she can't bring herself to say no. But what will happen when he learns the truth about her forbidden desires--will he run like all the others and shatter her heart beyond repair?
Published:

15 July 2015

ISBN:

9781617737800

Imprint:

Kensington

Format:

Trade Paperback

Pages:

320

RRP:

$16.99