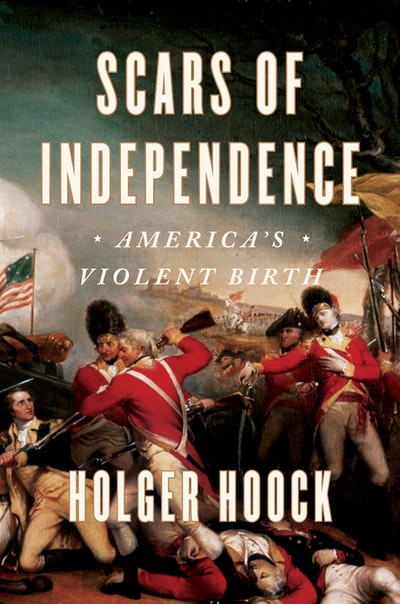 Published:

18 May 2017

ISBN:

9780804137287

Imprint:

Crown

Format:

Hardback

Pages:

576

RRP:

$52.99
Scars Of Independence
America's Violent Birth
---
---
---
A magisterial new work that rewrites the story of America's founding
When we think of the American Revolution, we think of brave patriots coming together to resist a tyrannical ruler in defense of noble ideals. It's a stirring narrative, and one the founders did their best to encourage after the war. But as historian Holger Hoock argues, the truth is far more complex: the Revolution was not only a high-minded battle over principles, but also a profoundly violent civil war—one that shaped the nation in ways we have only begun to understand.
In Scars of Independence, Hoock writes the violence back into the story. American Patriots tortured Loyalists and imprisoned them in Connecticut mines; British troops massacred enemy soldiers, raped colonial women, and crowded half-starving prisoners on disease-ridden ships; both sides conscripted African-Americans, who suffered disproportionately as soldiers and slaves; and Washington's army waged a genocidal campaign against the Iroquois nations. In vivid, authoritative prose, Hoock also examines the moral dilemmas posed by this all-pervasive violence, as the British found themselves torn between unlimited war and restraint toward fellow subjects, while the Patriots ingeniously documented war crimes in an effort to unify the fledgling nation, ultimately erasing the trauma of the Loyalists in their midst.
For centuries we have whitewashed this history of the Revolution. Scars of Independence forces a more honest appraisal, and in so doing pre-sents a new origins story that will spark debate for years to come. Elegantly written and meticulously researched, it is history that is both relevant and necessary—an important reminder that forging a nation is rarely bloodless.
Published:

18 May 2017

ISBN:

9780804137287

Imprint:

Crown

Format:

Hardback

Pages:

576

RRP:

$52.99