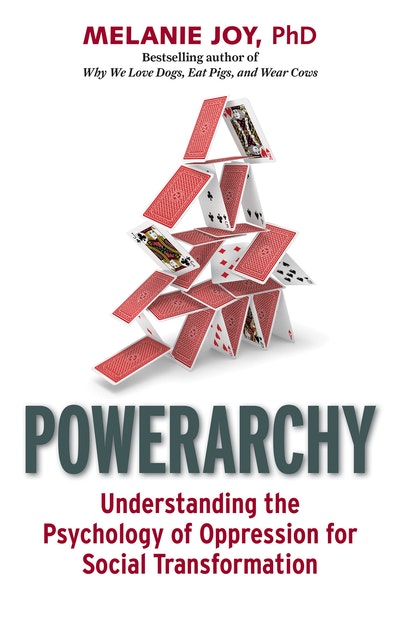 Published:

3 September 2019

ISBN:

9781523086665

Imprint:

Berrett-Koehler

Format:

Hardback

Pages:

224

RRP:

$42.99
Powerarchy
Understanding the Psychology of Oppression for Social Transformation
---
---
A Harvard-educated psychologist and bestselling author identifies the belief system underlying all forms of oppression--which she calls powerarchy--and shows how this new understanding can lead to powerful social and personal transformation.
As a prominent vegan activist, Dr. Melanie Joy had long been puzzled that people would become aware of one or more forms of oppression only to stay mired in many others, never seeing the similarities. In this book she identifies, for the first time, the psychological dynamics underlying all oppressive systems, such as racism, sexism, speciesism, and more, which she terms powerarchy. Powerarchy is organized around the belief in a hierarchy of moral worth, which sees some individuals as more worthy of being treated with integrity than others. It reflects and reinforces power dynamics that harm dignity and create power imbalances among social groups and between individuals.
Joy says we've targeted the outward manifestations of oppression while leaving its core intact, like weeding a garden without pulling out the roots. She describes the three pillars of powerarchy--psychological defense mechanisms, narratives, and privileges--and shows how to apply this new frame to work more fully toward transformation for ourselves, others, and our world.
Published:

3 September 2019

ISBN:

9781523086665

Imprint:

Berrett-Koehler

Format:

Hardback

Pages:

224

RRP:

$42.99