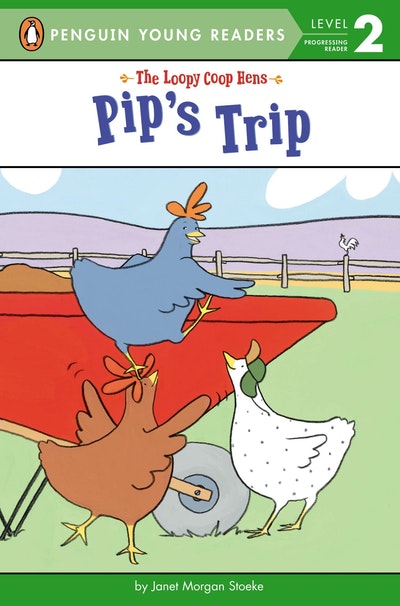 Published:

29 May 2014

ISBN:

9780448481333

Imprint:

Penguin

Format:

Paperback

Pages:

32

RRP:

$3.99
Pip's Trip
---
---
Midge, Pip, and Dot are hens. They live on Loopy Coop Farm. Every day, they watch the farmer's truck drive away. They want to know where it goes. So, one day, Pip climbs onto the truck. It starts up. Oh, no! Pip is in for a wild ride, and so are you!
With thick black lines and bright colors, Stoeke's whimsical illustrations bring the charming characters to life. The economy and humor of the text combined with a lovely message make this book a winner.--Kathleen Kelly MacMillan, Carroll County Public Library, MD
Excerpt:"I'll get in first," says Pip."Then you, Midge.Then Dot.Okay?"
Pip hops in first.But Midge and Dot do not get in.
"First we have to, um . . . ask Rooster Sam," says Midge."Yes! Rooster Sam!" says Dot."He could come with us.""We will be right back," says Midge."Wait there, Pip!" says Dot.
Published:

29 May 2014

ISBN:

9780448481333

Imprint:

Penguin

Format:

Paperback

Pages:

32

RRP:

$3.99