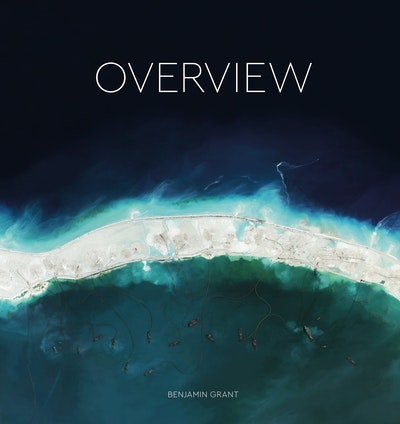 Published:

31 October 2016

ISBN:

9781848094772

Imprint:

Preface Publishing

Format:

Hardback

Pages:

288

RRP:

$79.99
Overview
A New Perspective of Earth
---
---
A stunning collection of over 200 original satellite images from the popular Daily Overview Instagram account - giving us a new perspective on our one and only home.
A stunning and unique collection of satellite images of Earth that offer an unexpected look at humanity, derived from the wildly popular Daily Overview Instagram account.
Inspired by the 'Overview Effect' - a sensation that astronauts experience when given the opportunity to look down and view the Earth as a whole - the breathtaking, high-definition satellite photographs in OVERVIEW offer a new way to look at the landscape that we have shaped. More than 200 images of industry, agriculture, architecture, and nature highlight incredible patterns while also revealing a deeper story about human impact. This extraordinary photographic journey around our planet captures the sense of wonder gained from a new, aerial vantage point and creates a perspective of Earth as it has never been seen before.
'Stunning, surprising and intriuging photographs of Earth from the skies.' Guardian
'Absolutely gorgeous, yet absolutely gut-wrenching' Wired
Published:

31 October 2016

ISBN:

9781848094772

Imprint:

Preface Publishing

Format:

Hardback

Pages:

288

RRP:

$79.99
Grant writes about the "Overview effect" felt by astronauts … While the book succeeds in inducing that feeling, equally powerful is the bird's eye view it gives of the potency, for good and bad, of our own ingenuity

The Economist
Frankly stunning … A coffee table book that give could give you an existential crisis … There is something undeniably arresting about these photos.

Vice
Breath-taking

Mail Online
Regimented city grids, psychedelically shaped mines and astonishingly bright rivers are among the gripping spectacles included in Overview

Yahoo! News
An alternative overview of the earth as seen from space shows just how alive with colour and vibrancy our planet today is

Lonely Planet Travel News
A collection of stunning aerial view photos

The Sun
Breath-taking, it's jarring to see pristine wilderness juxtaposed by more sinister images of destruction.

The Creator's Project
Illuminating mankind's impact on the planet

Wanderlust
Stunning

'Books of the Year', The Times