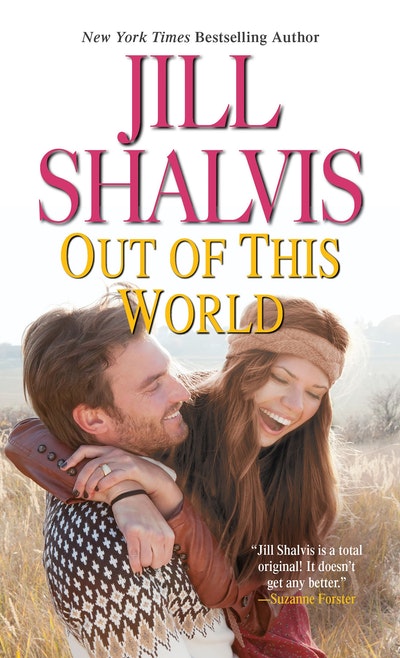 Published:

15 September 2016

ISBN:

9780758214935

Imprint:

Kensington

Format:

Trade Paperback

Pages:

320

RRP:

$13.99
Out Of This World
---
---
I SHOULD HAVE STAYED IN BED
Three weeks ago I, Rachel Bond, inherited a bed-and-breakfast. In Alaska. Just this morning I was in my warm bed in LA but now here I am, up north—and this is, like, nosebleed north—sorting it all out. So:
PROS:

1. Bears and wolves and moose can't be any worse than LA guys.
2. You've heard of "starving artists?" I'm about to faint. So it's probably time for a change.
3. My good friend Kellan—you'll like him, unlike me, he's cool under pressure—suddenly has this animal sexiness I've never even seen before.
CONS:

1. ALASKA.
2. The house chef can't cook, and the guide can't read a map.
3. Kellan's sudden hotness is getting very hard to ignore.
4. I just got hit by lightning.
And I'm not sure if this is a pro or a con just yet, but since that lightning bolt, I can see through everything. As in completely transparent. That was before things started to get really weird…
Published:

15 September 2016

ISBN:

9780758214935

Imprint:

Kensington

Format:

Trade Paperback

Pages:

320

RRP:

$13.99