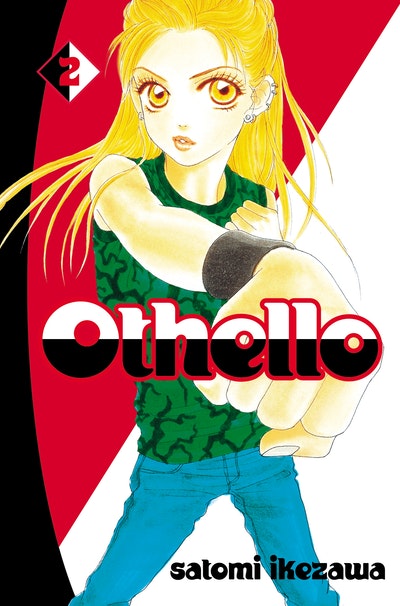 Published:

1 May 2007

ISBN:

9780099506560

Imprint:

Tanoshimi

Format:

Paperback

Pages:

208

RRP:

$12.99
Othello volume 2
---
---
YOU DECIDE - Choose which out of these four manga (Genshiken, Wallflower, Othello and Kagetora) will be published by Tanoshimi from May 2007!
Visit our website, www.tanoshimi.tv to vote on which manga will be published in May 2007. The competition will run throughout the month of February. All entries will go into a draw to win a Nintendo DS games system.
GENSHIKEN - Kio Shimoku
It's the spring of freshman year, and Kanji Sasahara is in a quandary. Should he fulfill his long-cherished dream of joining an otaku club? Saki Kasukabe also faces a dilemma. Can she ever turn her boyfriend, anime fanboy Kousaka, into a normal guy? Kanji triumphs where Saki fails, when both Kanji and Kousaka sign up for Genshiken: The Society for the Study of Modern Visual Culture.
Undeterred, Saki chases Kousaka through the various activities of the club, from costume-playing and comic conventions to video gaming and collecting anime figures–learning more than she ever wanted to about the humorous world of the Japanese fan . . .
KAGETORA - Akira Segami
The young ninja Kagetora has been given a great honour–to serve a renowned family of skilled martial artists. But on arrival, he's handed a challenging assignment: teach the heir to the dynasty, the charming but clumsy Yuki, the deft moves of self-defense and combat.
And yet, Yuki's inability to master the martial arts is not what makes this job so difficult for Kagetora. No, it is Yuki herself. Someday she will head her family dojo, and for a ninja like Kagetora to fall in love with his master is a betrayal of his duty, the ultimate dishonor, and strictly forbidden. Can Kagetora help Yuki overcome her ungainly nature . . . or will he be overcome by his growing feelings?
OTHELLO - Satomi Ikezawa
Yaya's high school friends haven't been very nice. They call her "Yaya the cry-ya! Yaya the misfi-ya!" But no matter how badly they act, Yaya is just too naïve and trusting to believe the worst of her friends. Hard-rocking, butt-kicking Nana is just the girl to grab hold of Yaya's timid demeanor and turn it upside down. Nana exposes Yaya's "friends" as slime bags, doles out punishment, and does it all with style. Can there be anything that terminally shy Yaya and hyper-confident Nana have in common? Well, for one thing, they're the same person. . . .
WALLFLOWER - Tomoko Hayakawa
It's a gorgeous, spacious mansion, and four handsome, fifteen-year-old friends are allowed to live in it for free! There's only one condition–that within three years the guys must transform the owner's wallflower niece into a lady befitting the palace in which they all live! How hard can it be?
Enter Sunako Nakahara, the agoraphobic, horror-movie-loving, pockmark-faced, frizzy-haired, fashion-illiterate recluse who tends to break into explosive nosebleeds whenever she sees anyone attractive. This project is going to take more than our four heroes ever expected: it needs a miracle!
Published:

1 May 2007

ISBN:

9780099506560

Imprint:

Tanoshimi

Format:

Paperback

Pages:

208

RRP:

$12.99