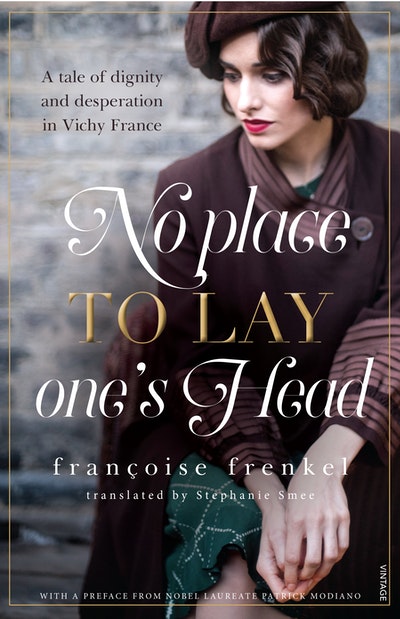 Published:

1 May 2017

ISBN:

9780143784111

Imprint:

Vintage Australia

Format:

Trade Paperback

Pages:

304

RRP:

$34.99
No Place to Lay One's Head
with a preface from Patrick Modiano
Extract
I don't know exactly when I first felt the calling to be a bookseller. As a very young girl, I could spend hours leafing through a picture book or a large illustrated tome.
My favourite presents were books, which would pile up on the shelves along the walls of my childhood bedroom.
For my sixteenth birthday, my parents allowed me to order my own bookcase. To the astonishment of the joiner, I designed and had built an armoire to be glazed on all four sides. I positioned this piece of furniture of my dreams in the middle of my bedroom.
Not wanting to spoil my delight, my mother let me be and I was able to admire my classics in the publishers' beautiful bindings, and the modern, contemporary authors whose bindings I would lovingly choose myself, indulging my imagination.
Balzac came dressed in red leather, Sienkiewicz in yellow morocco, Tolstoy in parchment, Reymont's Paysans clad in the fabric of an old peasant's neckerchief.
Later, the armoire took its place against the wall, itself covered in a beautiful, bright cretonne fabric, and this move in no way diminished my delight.
A good deal of time has passed since then . . .
Life had led me to Paris, for long years of study and work.
Every spare moment I had was spent along the riverbanks in front of the bouquinistes' old, damp cases of books. Sometimes I would dig up a book from the eighteenth century, in which I was particularly interested at the time. Sometimes I thought I had discovered a document, a rare volume, an old letter; always a fresh, if fleeting, moment of joy.
Memories!
The Rue des Saints-Pères, with its dusty, dark boutiques, repositories of accumulated treasures, what a world of marvellous discoveries! Oh, the bewitching years of my youth!
And time spent lingering on the corner of Rue des Écoles and Boulevard Saint-Michel at that huge bookshop that used to spill out onto the footpath. Works with uncut pages, read on the diagonal amid the noise of the street: horns honking, students and girls chatting and laughing, music, refrains of popular songs . . .
Far from distracting readers, this hustle and bustle was part of our student life. If that commotion had disappeared and those voices had fallen silent, it would quite simply have been impossible to keep reading on the corner of the boulevard: a peculiar sense of oppression would have weighed upon us all . . .
But happily there was no such thing to worry about then. Certainly, the war had reduced the pitch of our general gaiety by a few tones, but Paris was alive with its animated, insouciant atmosphere. The Latin Quarter rippled with youth, street corners still hummed with song, and booklovers continued their furtive reading in front of tables laden with treasures provided so generously to everybody by publishers and booksellers, with affable benevolence, in a perfectly disinterested gesture.
*
At the end of the first war, I returned to my home town. After my first outpourings of delight at finding my loved ones safe and sound, I hurried to my childhood bedroom.
I stopped in my tracks, astonished! The walls had been stripped: the floral cretonne had been skilfully peeled off and removed. All that remained were newspapers stuck up against the plaster. My beautiful library with its four glass panels, the wonder of my youthful imagination, stood empty, seemingly ashamed of its own decadence.
The piano, too, had disappeared from the drawing room.
Everything had been taken away under the Occupation of 1914–1918.
But my family was alive and well. I spent a happy holiday in their midst and returned to France full of vim and vigour.
When I didn't have lectures at the Sorbonne, I studied diligently at the Bibliothèque Nationale, as well as at the Sainte-Geneviève Library, my favourite place.
Upon my return from Poland, I worked in the afternoons at a bookstore in Rue Gay-Lussac.
And so I grew to know my 'bookish' clientele. I would try to fathom their desires, understand their tastes, their beliefs and their leanings, try to guess at the rationale behind their admiration of, their enthusiasm for, their delight or displeasure with a work.
By and by, after observing the way a book was held, almost tenderly, the way pages were delicately turned, reverently read or hastily leafed through, thoughtlessly, the book then put back on the table, sometimes so carelessly that its corners, its most precious part, were damaged as a result, I came to be able to see into a character, a spirit, a state of mind. I would place the book I considered appropriate down close to a reader – discreetly, however, so they wouldn't feel it had been suggested. If they happened to like it, I glowed.
I started to grow fond of the clientele. I would accompany some of the customers on their way in my thoughts, thinking about the impact the book they had taken would have on them; then, I would impatiently await their return to learn their reactions.
But there were other times, too . . . when I would be annoyed by vandals. For there were some people who desecrated a work, heaping it with angry criticism and objections, until its contents were quite falsely distorted!
I have to admit, much to my bewilderment, that it was more often women lacking a certain moderation.
Thus I had discovered the necessary complement to a book: its reader.
Generally speaking, a perfect harmony reigned between one and the other in the little store on Rue Gay- Lussac.
Every spare moment I had was spent at publishers' showrooms, where I would go to discover old acquaintances as well as new releases, objects of surprise and delight.
When the time came for me to choose a profession, I didn't hesitate: I followed my calling to be a bookseller.
*
It was December 1920 . . . I was off to pay one of my customary short visits to my relatives. On the way there, I stopped in Poznan´, in Warsaw, then, after holidaying with my family, I returned to Kraków.
In my suitcase I was carrying the first two volumes of Les Thibaults by Roger Martin du Gard, Les Croix de bois by Dorgelès, and Civilisation by Duhamel, books I thought would best convey my admiration for the rich flourishing of postwar French literature to the friends and booksellers I intended to meet.
My plan was to open a bookshop in Poland. I visited each of these cities, one after the other. Booksellers everywhere were displaying handsome collections of French books. My business plan appeared pointless.
I resolved to stop briefly in Berlin on my return journey in order to see friends there, and then to take the night train, which would have me arrive in Paris first thing in the morning.
We wandered along Berlin's grand boulevards and I loitered, as I was wont to do, in front of the window displays of the big bookshops. We had walked down Unter den Linden, Friedrichstrasse and Leipziger Strasse when I exclaimed:
'But you don't have any French books!'
'That's quite possible,' came the reply, laconic and indifferent.
We resumed our promenade, retracing our steps, and this time I went into the bookshops. Everywhere I was assured that demand for French books was almost non- existent. 'We still have a few classics.'
Newspapers and journals? No trace. Vendors in their newsstands responded ungraciously to my enquiries.
Left with this impression, I returned to Paris.
Professor Henri Lichtenberger, to whom I recounted the outcome of my travels, said to me simply:
'Well then, why don't you go and open a bookshop in Germany?'
One publisher exclaimed, 'Berlin? Now that's a major city! Why don't you try your luck?'
My dear professor and friend, P–, announced, 'A bookshop in Berlin . . . you could almost call that a crusade.'
My sights were not set so high: I was just after an occupation, that of bookseller, the only one that mattered to me. The prospect of working in Berlin, which I had glimpsed through the winter fog, sprawling, sad and morose, was not however without its attractions.
It was in this frame of mind that shortly afterwards I headed back to Germany's capital.
---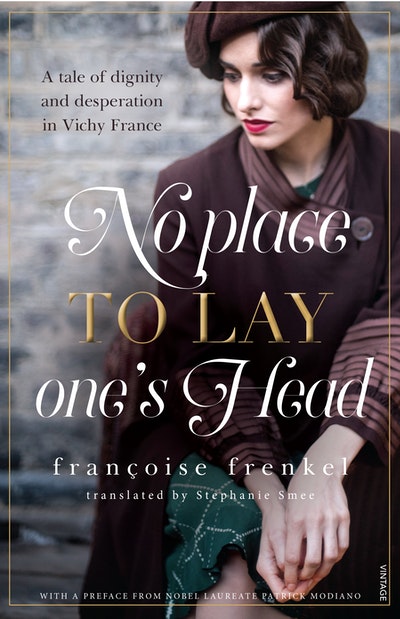 An extraordinary story of one woman's attempt to survive the horrors of Vichy France.
Buy now
Buy now
---