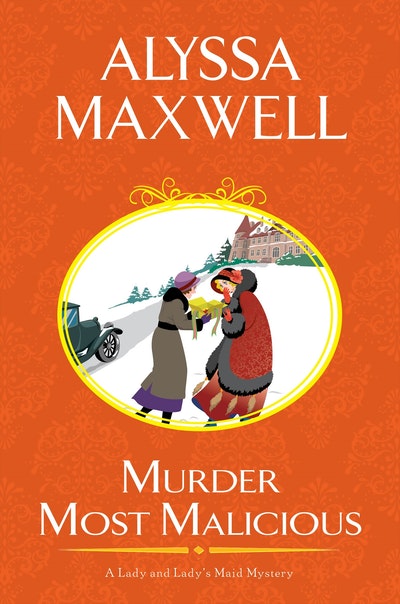 Published:

15 January 2016

ISBN:

9781617738302

Imprint:

Kensington

Format:

Hardback

Pages:

304

RRP:

$42.99
Murder Most Malicious
---
---
In the first in a new mystery series sure to delight fans of Downton Abbey, nineteen-year-old Lady Phoebe Renshaw and her lady's maid cross social boundaries to solve murders in post-World War I England.
In post-World War I England, Lady Phoebe Renshaw and her lady's maid, Eva Huntford, step outside of their social roles and put their lives at risk to apprehend a vicious killer...
December 1918: As a difficult year draws to a close, there is much to celebrate for nineteen-year-old Phoebe Renshaw and her three siblings at their beloved family estate of Foxwood Hall. The dreadful war is finally over; eldest daughter Julia's engagement to their houseguest, the Marquis of Allerton, appears imminent; and all have gathered to enjoy peace on earth, good will toward men.
But the peace of Foxwood Hall is shattered on the morning of Boxing Day, when the Marquis goes missing. Not entirely missing, however, as macabre evidence of foul play turns up in gift boxes given to lady's maid Eva Huntford and a handful of others. Having overheard her sister and the Marquis in a heated exchange the night before, Lady Phoebe takes a personal interest in solving the mystery.
As the local constable suspects a footman at Foxwood Hall, Phoebe and Eva follow the clues to a different conclusion. But both young women will need to think outside the box to wrap up this case--before a cornered killer lashes out with ill will toward them...
Published:

15 January 2016

ISBN:

9781617738302

Imprint:

Kensington

Format:

Hardback

Pages:

304

RRP:

$42.99