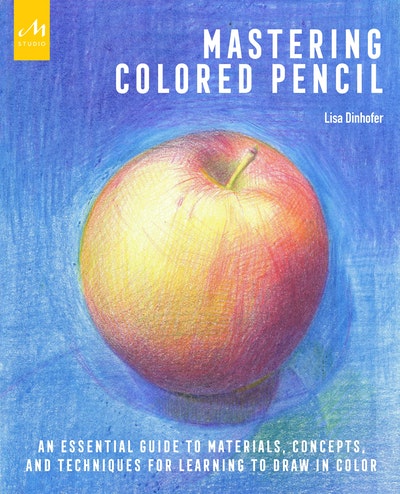 Published:

15 January 2018

ISBN:

9781580934923

Imprint:

Monacelli Press

Format:

Paperback

Pages:

192

RRP:

$42.99
Mastering Colored Pencil
An Essential Guide to Materials, Concepts, and Techniques for Learning to Draw in Color
---
---
Many people who bought colored pencils during the adult coloring book craze are now looking to learn new ways to be creative with them.
Coloured pencils are coming of age. More and more artists are discovering the incredible qualities of this versatile new medium. So forget the red marking pencil of your third grade teacher. At a recent count there are over twenty different reds in the colour pencil spectrum of Prismacolor and an equal number in several other companies, such as Faber-Castell and Derwent. The choice is wide. The base of the pencils varies as well: wax, watercolour, pastel, and graphite. These are media bases that can be interchanged or mixed together. The effects that can be achieved are limitless. A work in pencil can be a drawing, a watercolor, or an oil painting. A wax pencil can sketch, can draw, can paint. A watercolour pencil can do the same. The drawing can be transparent as a loose wash or as dense as an oil on canvas. You can work as small as a postage stamp or as large as a wall. The scale is up to the artist.
Mastering Colored Pencil presents all the traditional and contemporary techniques artists need to draw with this amazing versatile medium. Included are over 15 step-by-step demonstrations and thoughtful exercises that are sure to help every artist achieve striking results with pencils.
Published:

15 January 2018

ISBN:

9781580934923

Imprint:

Monacelli Press

Format:

Paperback

Pages:

192

RRP:

$42.99