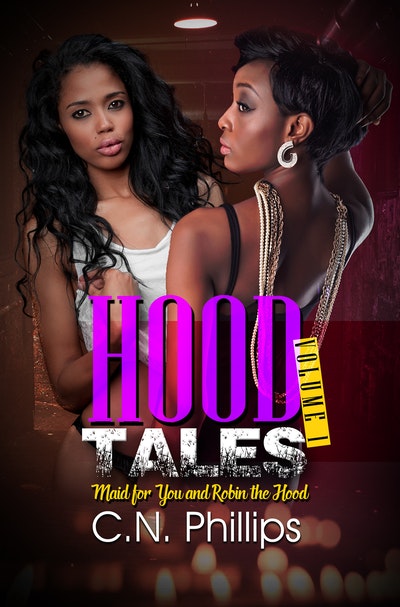 Published:

29 October 2019

ISBN:

9781622861354

Imprint:

Kensington

Format:

Paperback

Pages:

304

RRP:

$12.99
Hood Tales, Volume 1
Maid for You and Robin the Hood
---
---
---
Rising Urban Books star C. N. Phillips delivers modern fairytales with an urban fiction twist.
"Maid for You" – Life as Ava Dunning knew it changed forever when she walked into her mother's house and saw her blood splattered along the walls. With no job and nowhere to go, Ava becomes a cleaner for the underground operation of the infamous King Dex. To the world, it is the legit cleaning service Maid for You, but the employees there are hired for one reason and one reason only: to clean up the kingpin's bloody messes.
Ava soon learns that the man that she is working for played a part in her mother's death, and the need for revenge sets in her heart. With the help of a few other cleaners, she finds a way to get close enough to her enemy to take him out, but there is only one problem. Glizzy, the man that she has fallen head over heels for, is King Dex's son. Now she is faced with the hardest decision of her life: choosing which side of her heart to follow.
"Robin the Hood" - There are a couple of things that can happen when greed claims someone. They can rob you, or they can kill you. Her name is Robin, and the hood claimed her the day she got into the business of burglary. She belongs to a team of outlaws hired by heavy hitters in the game to collect debts or souls. Greed was the thing that brought them all together, but it when it leads to death and double-cross, Robin is left to face off with an enemy she thought she'd only see in her nightmares. Follow this grimy tale to see if this girl from the hood will find her way out of a sticky situation, or pay the ultimate price in blood.
Published:

29 October 2019

ISBN:

9781622861354

Imprint:

Kensington

Format:

Paperback

Pages:

304

RRP:

$12.99