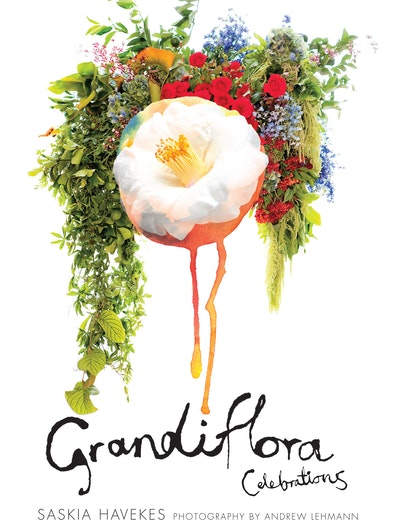 Published:

29 August 2011

ISBN:

9781921382222

Imprint:

Lantern

Format:

Hardback

Pages:

272

RRP:

$69.99
Grandiflora Celebrations
---
---
A celebration of the role of flowers in special occasions by Australia's most creative florist, Saskia Havekes of Grandiflora.

'In the early, early mornings I go off in my van to shop.  It's just me, the van and the sunrise, and the sky turning the colour of the flowers: rose-pink and sun-yellow, orange and red.'

Flowers provide that special something that can take an event into the realms of the extraordinary, and internationally renowned florist Saskia Havekes has helped create some of our most spectacular celebrations, from weddings, birthdays and Valentine's Day gifts ro fashion shows, gala dinners and the Logie Awards.  In Grandiflora Celebrations, you are invited to explore behind the scenes as she prepares arrangements in beautiful private homes and public spaces.
Photographer Andrew Lehmann captures the unfolding story of each event as Saskia and her team display the creative vision that has won them such acclaim.  We follow them as they visit growers, prepare the blooms for display and produce installation onsite.  There are over sixty arrangements to delight and spark the imagination, from floating wreaths and floral chandeliers to dressing tables and weddings concepts.  There are living works of art that show Saskia's ingenuity knows no bounds.
Visually exciting, rich and evocative, Grandiflora Celebrations is a tribute to flowers and their pivotal role in special occasions.  It is also a portrait of an artist at work and a behind-the-scenes glimpse into forty events captured over just eighteen months.

Published:

29 August 2011

ISBN:

9781921382222

Imprint:

Lantern

Format:

Hardback

Pages:

272

RRP:

$69.99