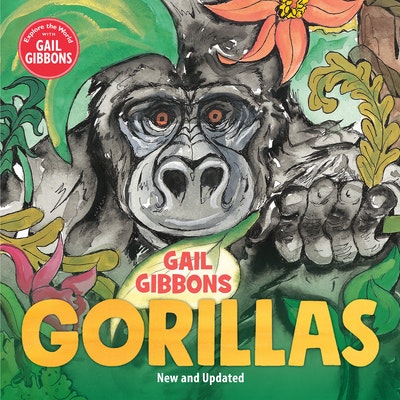 Published:

3 August 2021

ISBN:

9780823449248

Imprint:

Holiday House

Format:

Hardback

Pages:

32

RRP:

$32.99
Gorillas (New & Updated Edition)
---
---
Follow a group of gorillas through the African rainforest and learn how they live, and how they need help to survive.
Gorillas are smart, strong, and shy animals that live all over the rainforests in Africa. They live together in families called social groups in order to protect and support each other, but even so, they face ever-growing dangers every day from predators and humans. To find the best ways to help, we also need to learn how they live and adapt to their environment.
In this easy introduction, young readers can discover information about how these primates live, how they eat and raise their young, and their physical characteristics. This new and updated edition of Gorillas contains the latest facts from a professor of ecology and evolutionary biology.
Explore the World with Gail Gibbons is an exciting collection of simple, factual information for those curious about the world around them, and Gorillas is an especially detailed and attractively illustrated addition.
Published:

3 August 2021

ISBN:

9780823449248

Imprint:

Holiday House

Format:

Hardback

Pages:

32

RRP:

$32.99