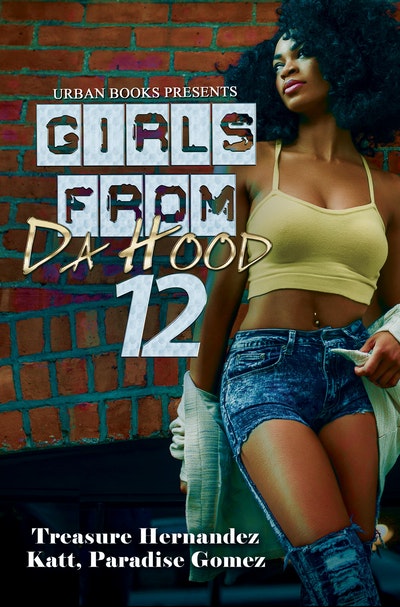 Published:

15 June 2018

ISBN:

9781622866939

Imprint:

Kensington

Format:

Paperback

Pages:

304

RRP:

$12.99
Girls From Da Hood 12
---
---
---
Urban Books' popular Girls from da Hood series continues its gritty street drama in this twelfth installment, featuring urban fiction superstar Treasure Hernandez and rising stars Katt and Paradise Gomez.
Short Stacks by Treasure Hernandez: Honey has been working them streets for El-Jihad, selling his wares and keeping up her end of the bargain. He warned it was "three strikes and you're out," and she has already come up short twice. Now Honey and her goons meet up with DeAngelo, who refuses to pay back his loan. If she can't come up with El-Jihad's money within days, it will be her head on a platter.
Street Life Johnny's in Love by Katt: Strawberry has been a rather lucrative ho for Larry "Sir" Smalls; however, she's been at it for a minute, and it is starting to have an effect on her mind and body. When she meets up with an old high school friend, Sir beats her nearly to death. Her friend rescues her, but will Sir let her go without a fight?
Payback by Paradise Gomez: Jackie spent fifteen years in the state pen for stabbing the fool that had the audacity to put his hands on her. Now she's home, trying to turn her life around, but it's hard to get a job as a violent ex-con. Her aunt, the powerful queen of a drug cartel, turns up and takes her in. Soon, an all-out war between the aunt and the fool who put her in prison breaks out. Will Jackie resort to the same violence that got her locked up?
Published:

15 June 2018

ISBN:

9781622866939

Imprint:

Kensington

Format:

Paperback

Pages:

304

RRP:

$12.99