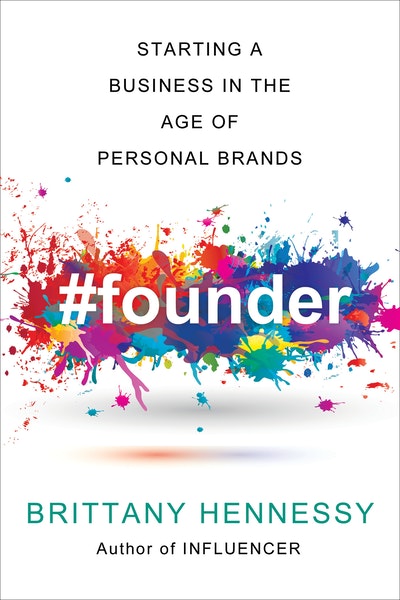 Published:

8 October 2021

ISBN:

9780806541341

Imprint:

Kensington

Format:

Paperback

Pages:

272

RRP:

$27.99
Founder
Starting an Online Business in the Age of Personal Brands
---
---
From the bestselling author of INFLUENCER, an indispensable crash course in developing, launching, and growing an online business. FOUNDER is for anyone who wants to redefine work, take control of their lives and create room for the things that matter to them--family, friends, fun, community, giving back--while still earning enough to build a financially abundant and secure life.
From a leader in the field and bestselling author of Influencer, comes an indispensable guide to starting your own online business and achieving financial and personal freedom--because in the 21st century, business is personal.
Do you enjoy the internet and the products and services it offers?
Do you have an expertise or passion that you want to make into a career or additional revenue stream?
Do you want to be the boss of you?
The job market and the workplace are forever changed. Countless people need and want to redefine work. Whether due to unemployment or financial instability, or a desire for more independence and flexibility, starting your own business is an increasingly practical option--and it's never been easier to make money outside the traditional workplace. You don't even need to be an influencer or content creator. You do need an interest or talent that you want to formally monetize online with a personal brand.
From selling secondhand items on Ebay or original pieces on Etsy, to offering virtual courses and coaching--or, of course, embracing the influencer lifestyle--there are many ways to build revenue through a digital presence. In this invaluable book, expert Brittany Hennessy guides you every step of the way and answers key questions, including:
*How do I begin to make my side hustle a full-blown career?
*How do I find investors?
*What is an LLC, and how do I register for one?
*What about creating a website?
*What's the deal with trademarks?
...and much more, whether you're a young person just starting out or an older adult looking to scale down your hours but not your lifestyle, a corporate employee or working parent seeking a new path, Founder will help you create room for what matters to you most--all while still earning enough to build a financially secure life.
Published:

8 October 2021

ISBN:

9780806541341

Imprint:

Kensington

Format:

Paperback

Pages:

272

RRP:

$27.99
Praise for Influencer "'Grammers who need help on monetizing and understanding the business side of the platform  would be well-served by reading Influencer." —Forbes   "I highly advise anyone who has an interest in life online to get this book, sit down, and take notes  because you're going to want to hear what Brittany has to say." —Iskra Lawrence, Aerie model and Instagram star (@iskra)   "Online fame-seekers will find a useful resource in this guide to social media success from Hennessy. . . . For the aspiring stars of Instagram and other social media platforms, her upbeat work—'Why not you?' she asks brightly—will provide encouragement and assistance." —Publishers Weekly   "Her Insta game is already strong, but Brittany Hennessy's debut offers the intel she needs to turn it into an actual business." —Good Housekeeping, "Gifts Your Teens Will Totally Love"   "Hennessy covers every aspect of creating your influencer presence, like building a community, packaging your brand, monetizing your influence and planning for the future. . . . She seriously covers it all. . . . Buy this book." —College Media Network   "This is the item I am most excited about and the book you need if you want to become an influencer. Influencer by Brittany Hennessy 100