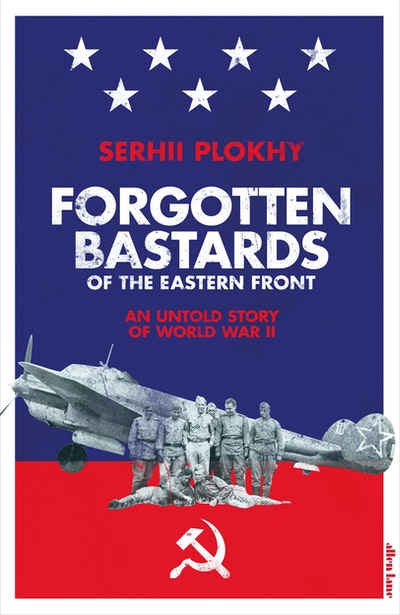 Published:

3 October 2019

ISBN:

9780241404560

Imprint:

Allen Lane

Format:

Hardback

Pages:

368

RRP:

$45.00
Forgotten Bastards of the Eastern Front
An Untold Story of World War II
---
---
---
From the winner of the Baillie Gifford Prize, the incredible true story of one of the most audacious and little-known operations of WW2.
In November 1943, with the outcome of the Second World War hanging in the balance, the Allies needed a new plan. The Americans' audacious suggestion to the Soviets: a second air front, with the US Air Force establishing bases in Soviet-controlled territory. Despite Stalin's obvious reservations about the presence of foreign troops in Russia inflaming ideological differences, he was persuaded, and in early 1944 and Operation Baseball and then Frantic were initiated as B-17 Superfortresses were flown from bases in Italy to the Poltova region in today's Ukraine.
Award-winning historian Serhii Plokhy tells the fascinating, little-known story of this encounter between American and Soviet soldiers and how their collaboration quickly fell apart, mirroring the transition from the Grand Alliance to the Cold War. Soviet secret policeman watched over the Americans, shadowing their every move. A catastrophic air raid by the Germans revealed the limitations of Soviet air defences. Ultimately, while both sides were fighting for Germany's unconditional surrender, there were cultural and political differences that no common purpose could overcome. Drawing on newly opened archives as well as CIA records, Forgotten Bastards of the Eastern Front offers a riveting bottom-up history of the end of the Second World War that shows it in a new light.
Published:

3 October 2019

ISBN:

9780241404560

Imprint:

Allen Lane

Format:

Hardback

Pages:

368

RRP:

$45.00