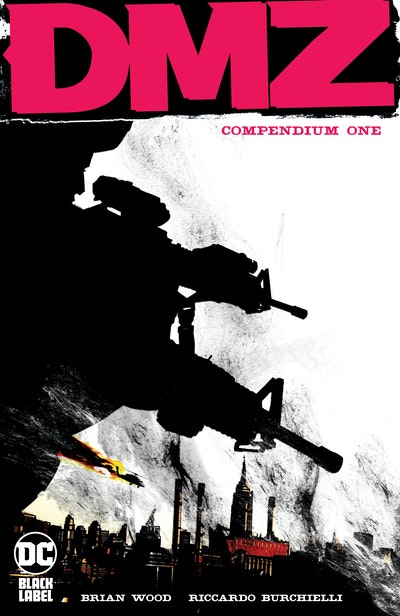 Published:

31 March 2020

ISBN:

9781779504357

Imprint:

DC Comics

Format:

Paperback

Pages:

840

RRP:

$105.00
DMZ Compendium One
---
---
In the near future, the United States has been plunged into a second civil war -- Manhattan, or as it's now known, the DMZ, has become one of the most dangerous cities in the world, making it the perfect place for aspiring photojournalist Matty Roth to be.
With an opportunity to follow a veteran war journalist through the heart of the DMZ, Matty Roth moves to a new and terrifying place with the hopes of making a name for himself.
But things quickly go terribly wrong, leaving Matty alone in a world he'd only seen on TV.
Can Matty survive in a war zone long enough to report the truth?
Will he even know what the truth is...if he finds it?
Collects DMZ #1-36.
Published:

31 March 2020

ISBN:

9781779504357

Imprint:

DC Comics

Format:

Paperback

Pages:

840

RRP:

$105.00