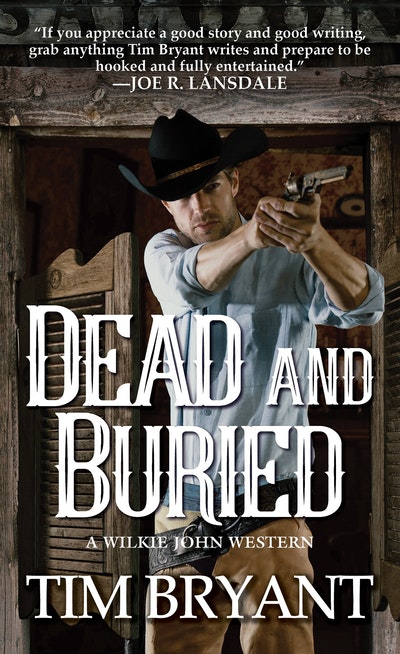 Published:

15 June 2018

ISBN:

9780786042319

Imprint:

Kensington

Format:

Paperback

Pages:

304

RRP:

$13.99
Dead And Buried
---
---
For a Texas Ranger, death is a way of life.
"If you appreciate a good story and good writing, grab anything Tim Bryant writes and prepare to be hooked and fully entertained."
—Joe R. Lansdale
Wilkie John Liquorish may be a young man, but he's no greenhorn. So far in his short, hard life, he's dug graves, driven cattle, and nearly dangled from the end of a hangman's noose—no thanks to his ungentlemanly enemy, Gentleman Jack Delaney. Now Wilkie's been newly deputized as a Texas Ranger—and the real fun begins . . .
At Fort Concho, Wilkie John receives word that a bounty hunter is tracking the notorious outlaw known as Phantom Bill. Wilkie John has every reason to join the party: duty, honor, redemption, maybe even fortune and fame. But he has one reason to be wary: the bounty hunter is Gentleman Jack. He tried to kill Wilkie John once. This time, he might succeed . . .

THERE ARE TWO PATHS TO IMMORTALITY IN THE OLD WEST:
SHOOT FAST OR DIE FASTER.
Published:

15 June 2018

ISBN:

9780786042319

Imprint:

Kensington

Format:

Paperback

Pages:

304

RRP:

$13.99