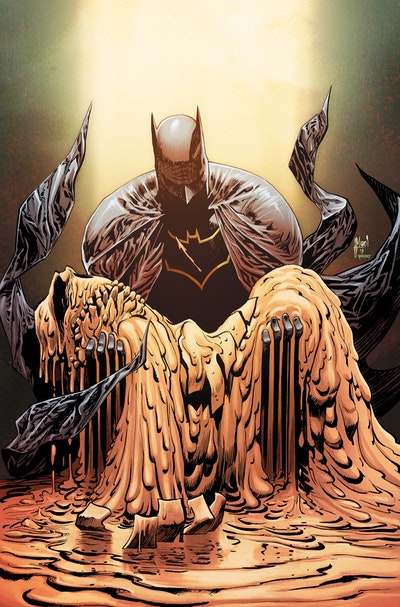 Published:

30 October 2018

ISBN:

9781401284817

Imprint:

DC Comics

Format:

Hardback

Pages:

320

RRP:

$59.99
Batman Detective Comics The Rebirth Deluxe Edition Book 3
---
---
The latest chapters from Detective Comics are now in hardcover with this deluxe edition from writer James Tynion IV (Batman/TMNT).
The next wave of tales from the smash-hit series are now available in one deluxe hardcover in Batman: Detective Comics: The Rebirth Deluxe Edition Book 3! Including the complete storylines of "Longer Chains", "A Lonely Place of Living" and "Fall of the Batmen."
Having exiled herself from Batman's world, Spoiler has nearly destroyed herself trying to expose the corruption of Gotham City's vigilantes. Fortunately for her, help has arrived...but unfortunately for the city, it's in the form of the mysterious Anarky! Is he truly on the side of the people, or is he a dangerous lunatic?
Then, it's the story you've demanded: Where in the world (or otherwise) is Tim Drake? Red Robin faces a crossroads...escape the most devious prison ever devised, or find himself abandoned beyond time and space for all eternity! Not much of a choice, right? But when he finds out just who is locked in there with him, Tim's world will change in ways he never imagined! This is one of the biggest stories of the Rebirth era, setting the stage for an explosive Detective Comics epic!
Find all the answers here in Detective Comics: The Rebirth Deluxe Edition Book 3. Collects issues #963-974 and Annual #1.
Published:

30 October 2018

ISBN:

9781401284817

Imprint:

DC Comics

Format:

Hardback

Pages:

320

RRP:

$59.99