Jimmy Barnes salutes Australian rock royalty in Bob Yates' The Angels.
I grew up in Adelaide. The home of serial killers and good rock 'n' roll bands. The Angels started out around the same time as Cold Chisel. Originally they were called the Keystone Angels, playing nice old covers of classic rock 'n' roll music, Everly Brothers and Little Richard songs. We did shows all over South Australia together. I used to watch them and I could see that they were very good at what they did but it was always a little nice for me. But I didn't see what was coming. The songs they were playing were beautifully crafted rock 'n' roll songs. I should have spotted that they were serving their apprenticeship. Playing songs written by master craftsmen. This was how they learned to write such great songs. The band learned how to make a chorus pay off. When to drive hard and when to lay back. And they learned all this under the cover of the Keystone Angels.
Then they took a chance and headed interstate, long before we did. I didn't see the band again for a long while. I heard that they had been signed to the legendary label, Alberts. I wondered how that was going for them. One day, coming out through an old AM car radio, I heard a beautiful pop song. 'Am I Ever Gonna See Your Face Again' sounded like a song that I had known for years. Well written and catchy. I waited to see who it was. It was The Angels. Of course it was. They had done really well for themselves. Alberts and the band obviously had good chemistry. I would keep my ears out for more from them.
Next thing I heard was different, though. It wasn't pop. It was fierce and aggressive and driving. It was June 1978 and The Angels had come of age. Face To Face was a masterpiece. One of the great rock records made in this country. They had soaked up everything that Alberts had to offer and, together with Mark Opitz, they had produced something very special.
They went on to become one of the bands that changed Australian music forever. Doc was a menacing front-man, Chris and Buzz formed a rhythm section like no other and the Brewster Brothers held it all down. Powerful, aggressive and joyous. If you wanted to show an example of great Australian pub rock, then Face to Face and The Angels were it. Especially in a live situation. They filled pubs way beyond capacity and every night of the week audiences were pinned to the back wall.
The Angels went on to make great music for more than thirty years. Players moved in and out of the band but the Brewster Brothers held the sound together. The loss of Doc Neeson in 2014 was a sad day for Australian music but still they kept going. Doing what they know best. Playing rock. Chris Bailey had passed the year before in 2013. We lost a great bass player and a good human being that day. But still the band marched on.
Time has taken its toll on The Angels but it can't stop them and every night the songs come to life on stage thanks to the Brewster Brothers. And every night people walk away shouting, 'This is it, folks, over the top.' I hope they do it for many years to come.
---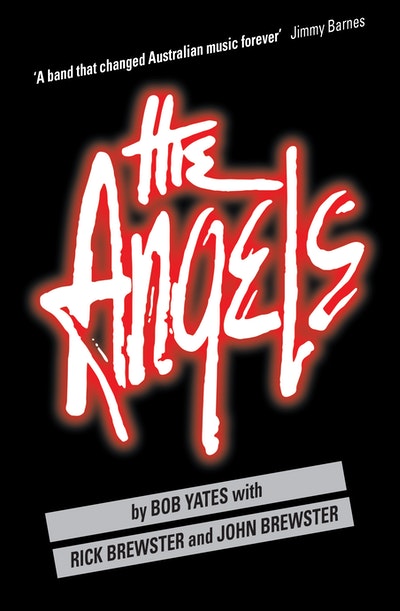 The authorised story of The Angels, one of the biggest names in Australian rock'n'roll.
Buy now
Buy now
---