Scotty Hodges' psychologist explores the benefits of living well.
Champion AFL footballer Scotty Hodges had an enviable life: loving wife, gorgeous family and skills to boot. But undiagnosed mental illness was internally tearing him apart. A decade after his initial depression diagnosis, Hodges sat awkwardly in the office of Adelaide psychologist Geof Boyland-Marsland. On the advice of Hodges' wife Kerry, Boyland-Marsland incorporated a 'softly, softly' approach to the session, in order to establish a relationship of trust. It was essential Hodges felt comfortable enough to engage and, ultimately, to come back.
'There is no doubt that Scott is a product of the age he lived in and the environment he grew up in,' Boyland-Marsland writes in Hodges' biography Not All Black and White. 'If any man ever said that they were struggling the response was, "Come on, princess, pull yourself together." It is one of the key reasons that men would not admit to feeling depressed, and still struggle to do so today.' Thankfully for Hodges, and those close to him, the approach worked and he's now managing his illness. In the passage below, Boyland-Marsland discusses the crushing power of negativity and weighs the myth of 'happiness' against the realities of living a 'good life'.
One of the keys to understanding depression is to recognise that, as human beings, we are hard wired to be negative; it's the survival instinct. We are all biologically wired to see the negative stuff, not the positive stuff. When people are diagnosed with depression they have what is known as a 'negative triad': negative self, negative world, negative future. Part of working with people is to get them to talk about the good stuff that's happening in their lives – they are filtering out all the good stuff because they are trapped within that triangle.
It is about giving people the tools to manage their depression, not just find out the cause or dig up the past. One of the things Scott and I discussed a lot was the idea of frustration tolerance. Building tolerance to things. If you think about anger, anger is the emotion you get when a rule or a right is impinged. For example, if you have a rule in your mind that children should be quiet at all times, you will get angry when the kids are being noisy. In terms of managing depression, Scott and I would talk about instances where he had held onto a rule so tight that he would overreact to it being broken. That was one of the things I did differently with Scott. I would try to get him to challenge the rules that he had set, in terms of his expectations, because things will always frustrate us, or not work out the way we wanted. Over time Scott came to hold that rule a little less tightly and he found himself less reactive to the children and a little more tolerant. He connected with the person he wanted to be, even if at times he wasn't happy.
Scott and I spoke regularly about happiness and the nature of happiness. I think that happiness is overrated. The pursuit of happiness will be the death of all of us. I am not a particularly pessimistic person, but there are some myths about happiness. It seems to be something that everyone else has? I'll be happy when...? When what? Get a new job, buy a new car, get a new partner and I'll be happy! The research says about ten per cent happier. There's this utopian state of happiness that doesn't actually exist. Happiness is an emotion, not a way of life. But having a 'good life' is about doing the stuff that matters to you, your family, your friends, your football club, in Scott's case, going up to Yorke Peninsula… these are the things that can cumulatively help you live a great life and, dare I say it, even be happy at times. Much of what we did was about recognising that there will be ups and downs and it is a matter of riding through the dark storm and enjoying the warm sunny days, where there's a light breeze and calm seas.
I had a total of eight sessions with Scott, the first of them in August and September 2009, and another series five years later. We have had a couple of one- off sessions since then, when he has just wanted to check in. The last time I saw Scott professionally was on 26 November 2014. That was almost exactly two years ago to the day that we caught up here at his house, talking to you today for Scott's book. Each year, just before Christmas, I always get a text message from him and Kerry wishing me all the best. They are the only clients of mine who have ever done that. It is a very kind thing for them to do.
It took a long time for Scott to get on top of his depression, but very often it does. The big part is that you have to be ready to get help and to act on that help. When I was an intern psychologist I had a supervisor who said to me once, 'They are not going to come to you until it hurts.' I don't know if I would put it quite like that, but there is some truth in it. There often has to be enough pain and suffering for people to want to change.
---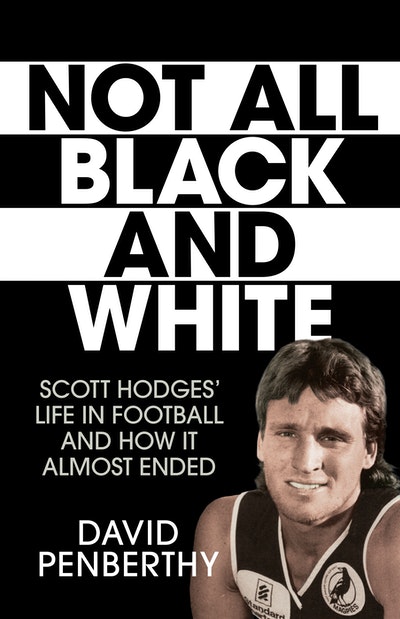 The one book on sport – and mental illness – that everyone must read
Buy now
Buy now
---